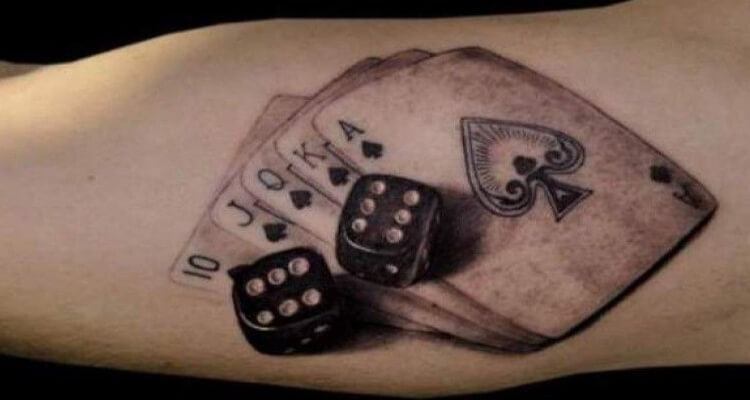 35 Awesome Dice Tattoo Designs with Cards
Posted on
Dice is a small square shape thing that has dots starting from 1 to 6. These dots represent numbers while playing a board game. Like two dots will represent number 2, and 5 dots will represent number 5. It is used to play many indoor board games. Besides, it is commonly used in casinos at the gaming table. The same gaming item can be used as a tattoo design. Yes, a dice tattoo, though not a mainstream tattoo, but still popular amongst risk-takers. The best thing is a dice does perfectly well in conjunction with other design elements. Dice tattoos look exciting, and because of its versatility, both males and females can get them.
The history of dice is ancient, it was discovered in the older civilization. Unlike these days, earlier dice were made of materials, like wood, stone, bone, metal, and ivory. Dice had popularly been in use in Asia and Europe. Dice can easily be found in homes for board games and at casinos at gaming tables. Besides, dice are also used as decorative pieces for cars.
There are myriads of dice tattoo designs. Either you can get it as a standalone tattoo, or you can have it as an element in a larger image. A dice tattoo can be paired with cards, hearts, diamonds, flames, chips, flames, lady luck, skulls, or a black cat. You can get any design of your choice when it comes to a dice tattoo.
Meaning of Dice Tattoo
Dice usually signifies the risk-taking ability or side of a person. Dice tattoo symbolizes a person who loves to take risks or gambles on outcomes. Besides, it also represents a good luck charm. A dice can mainly be related to luck. People who love to take risks or are into gambling generally prefer to get a dice tattoo. More often than not, dice are combined with other gambling motifs like cards, lady luck, flames, or pinup girls. The meaning of the dice varies from the wearer to the wearer. What it means to you, may not mean the same to any other person with a dice tattoo. Besides, the number on the dice tattoos designs also signifies an important part. For instance, two ones represent snake eyes or bad luck. While the number of dots on the two dice combined equal seven means good luck. Likewise, different numbers make different meanings for people.
Dice are good elements to use, and they make for beautiful tattoo designs. Either you can choose to get a colorful pair of dice, or you can have a black and white dice etched with other elements. It is up to you, absolutely. Get the one that you like the most, or you can come up with your dice tattoo design.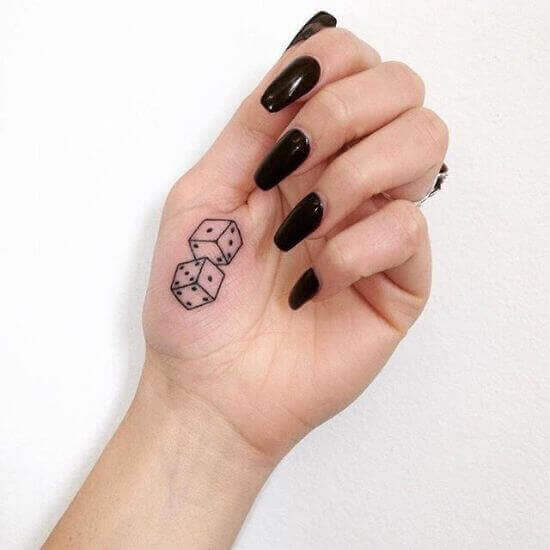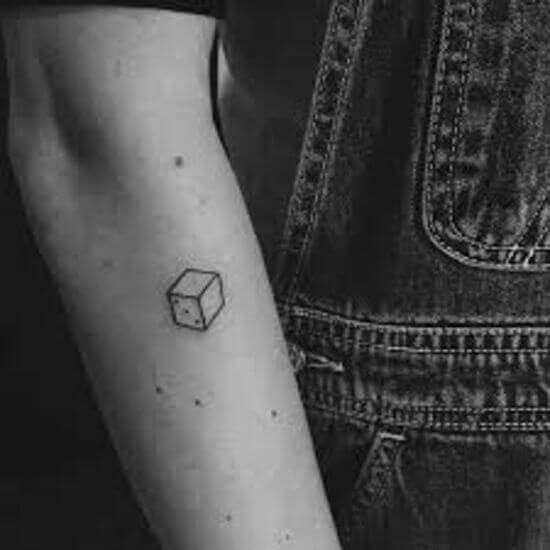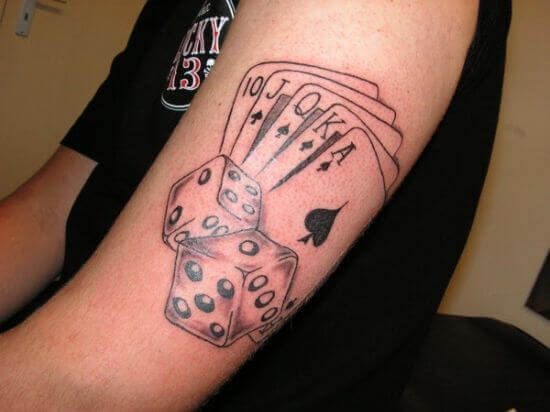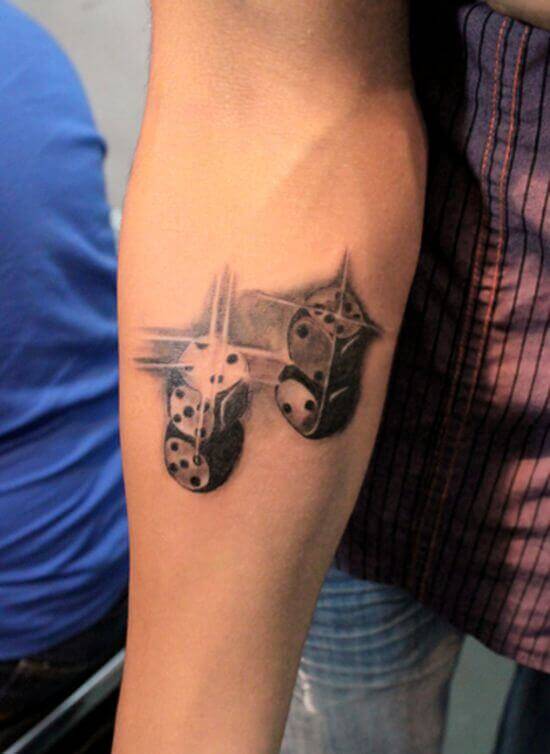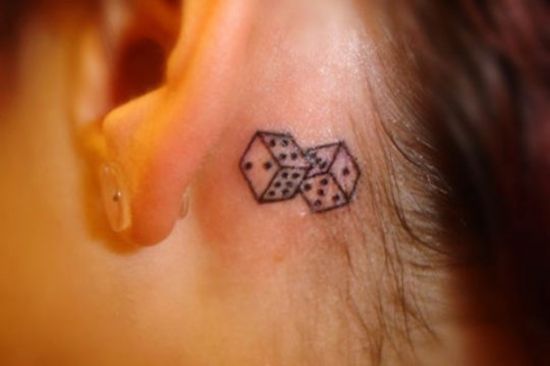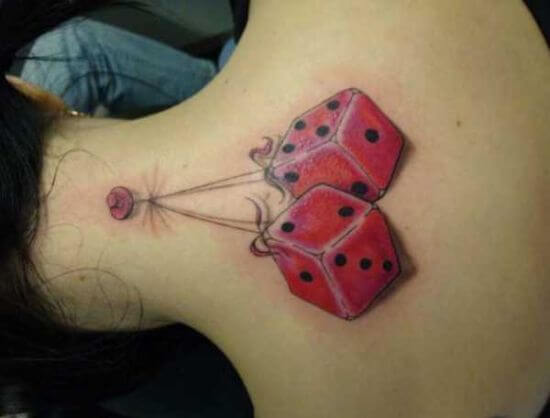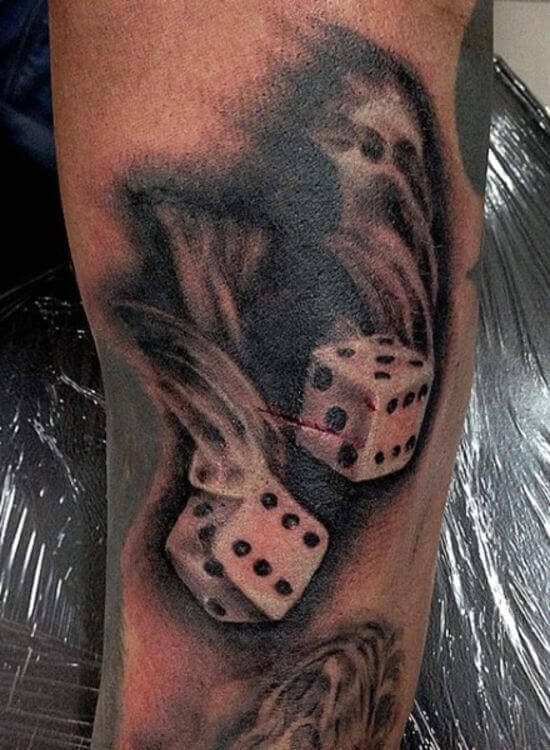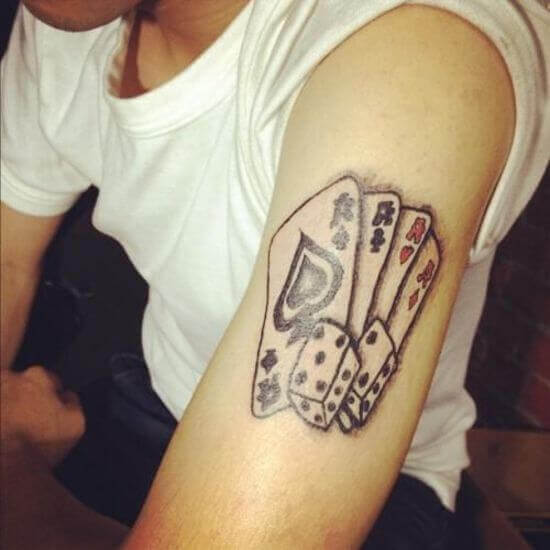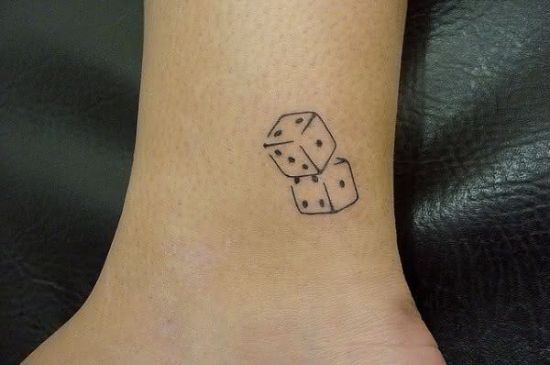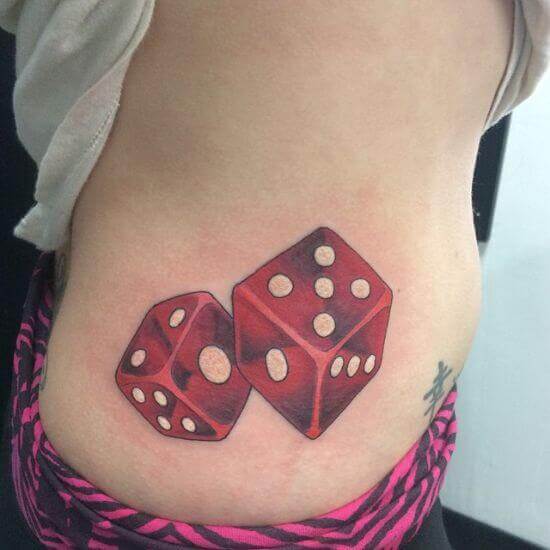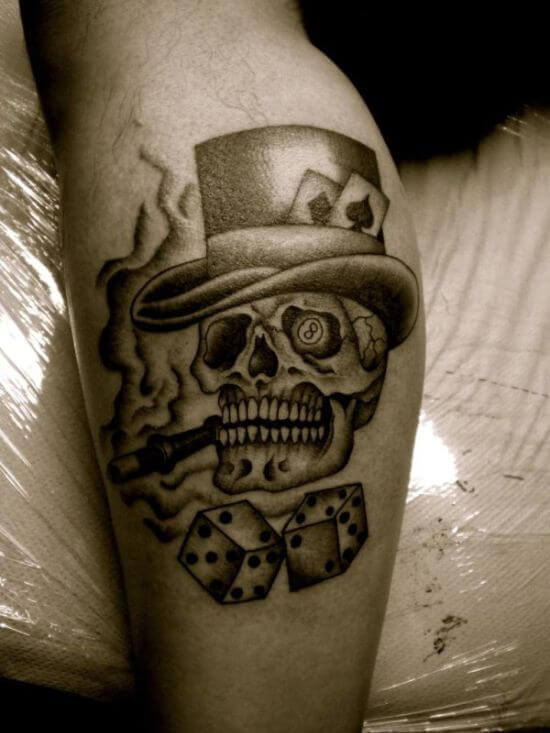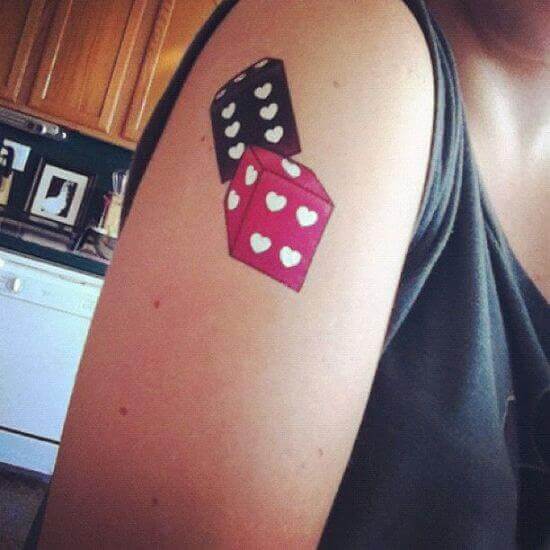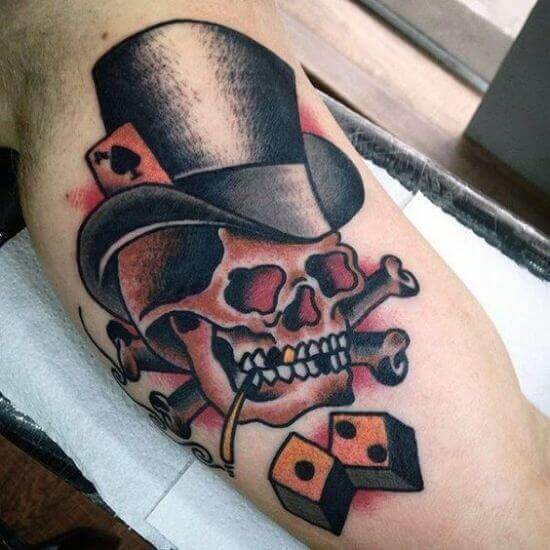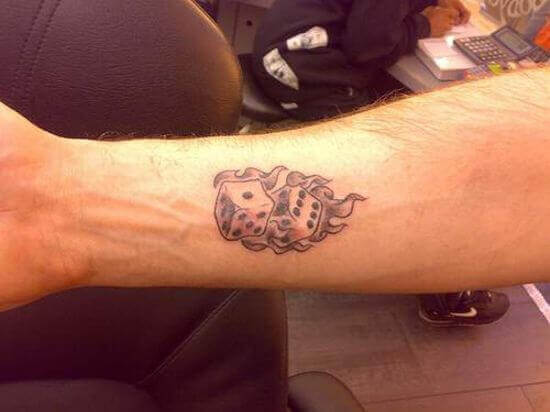 Related: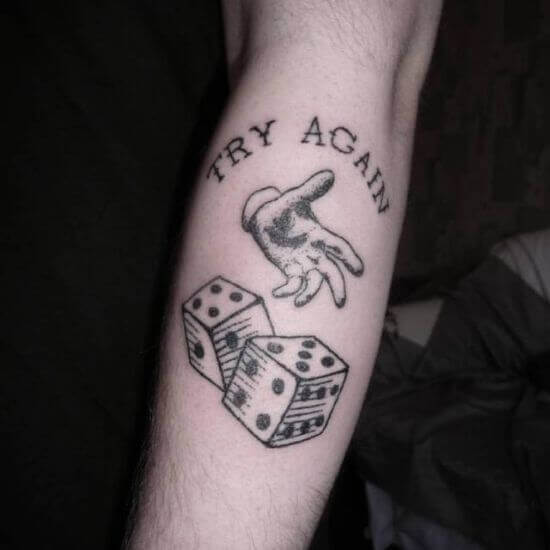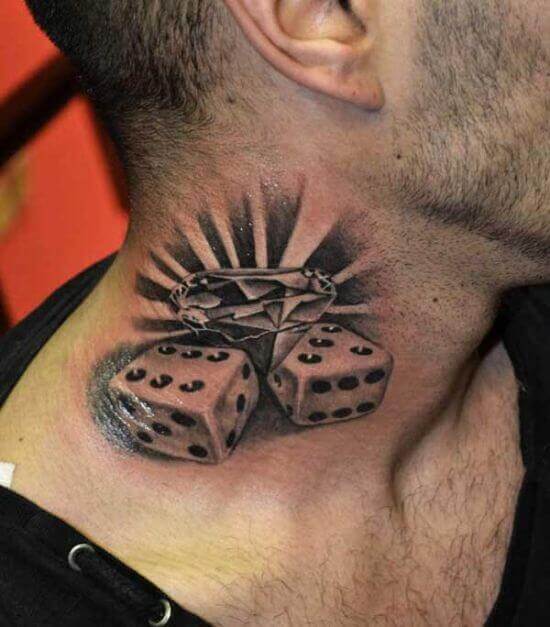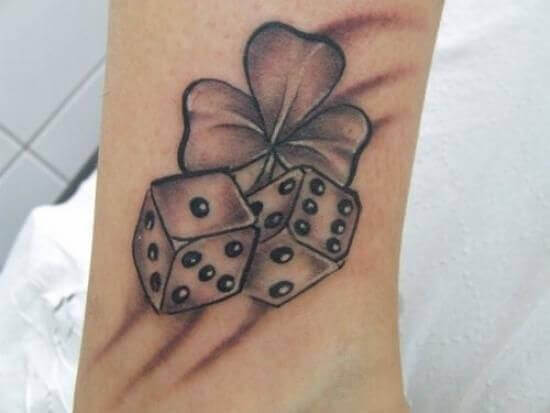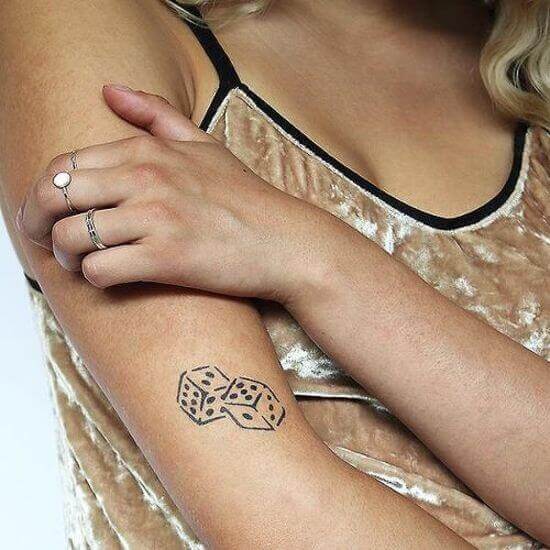 Also See: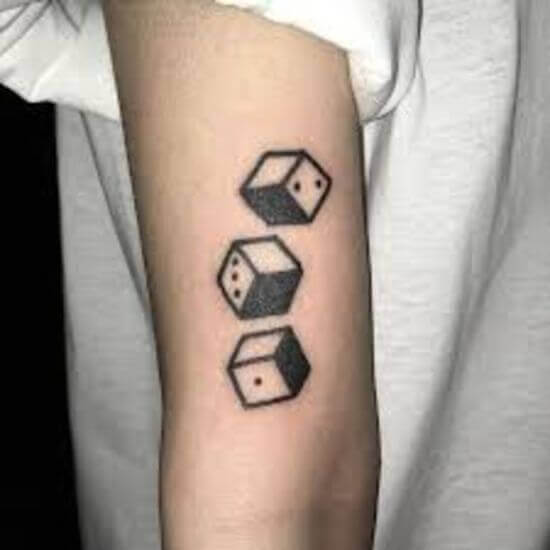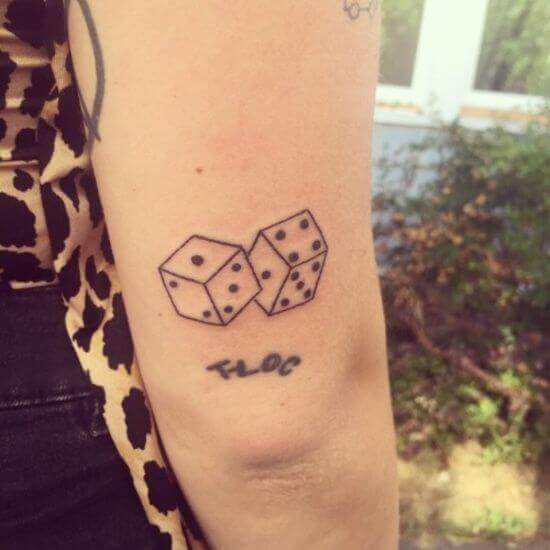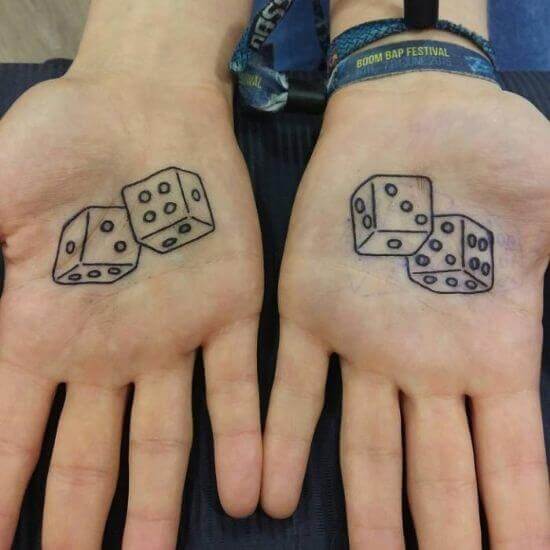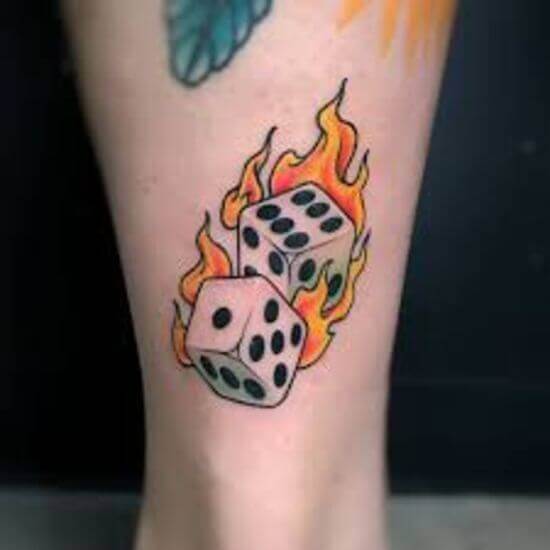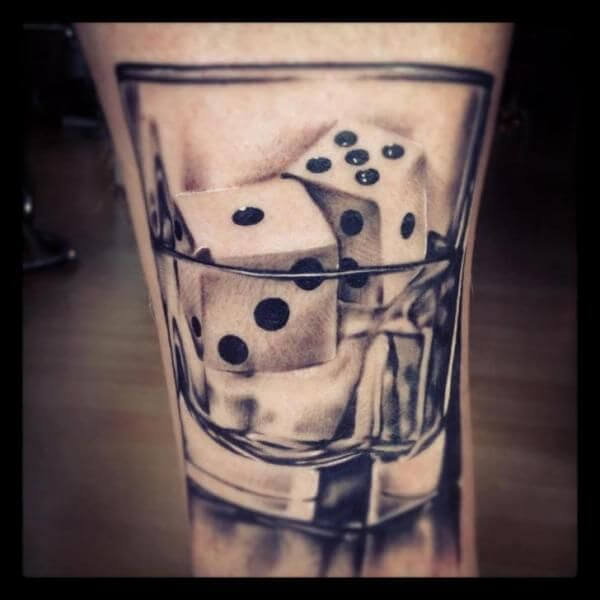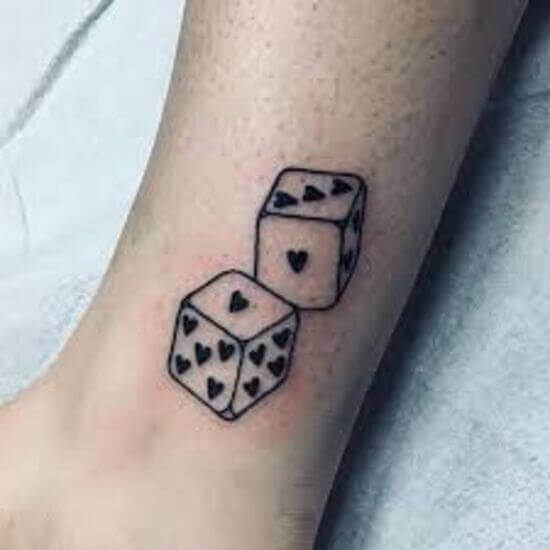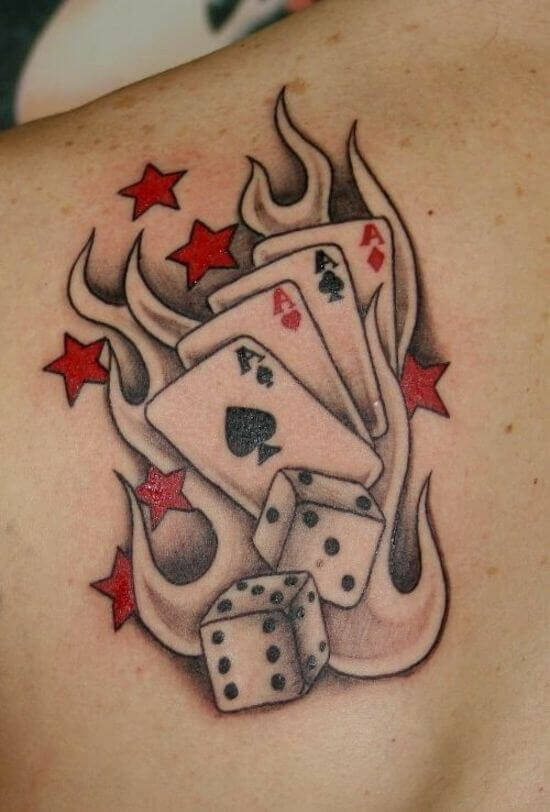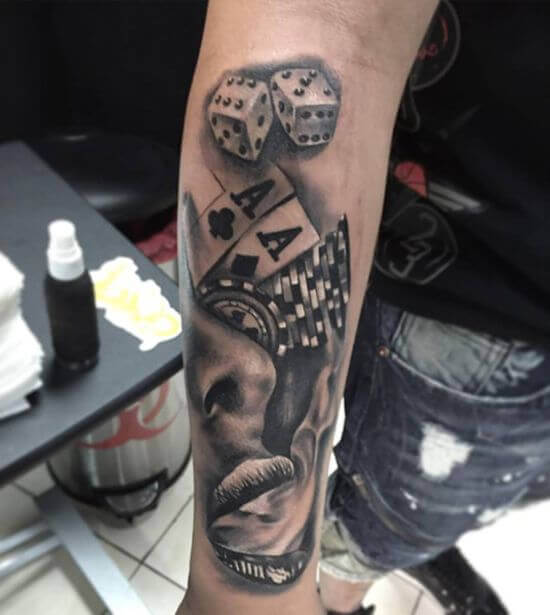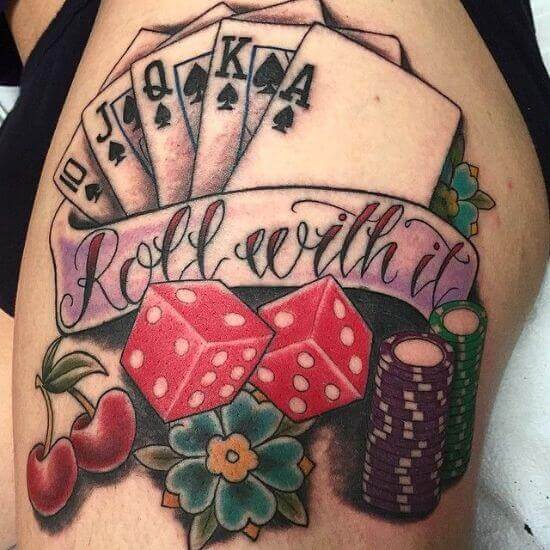 Happy Tattooing….. ☺ ☺
Please follow and like us: