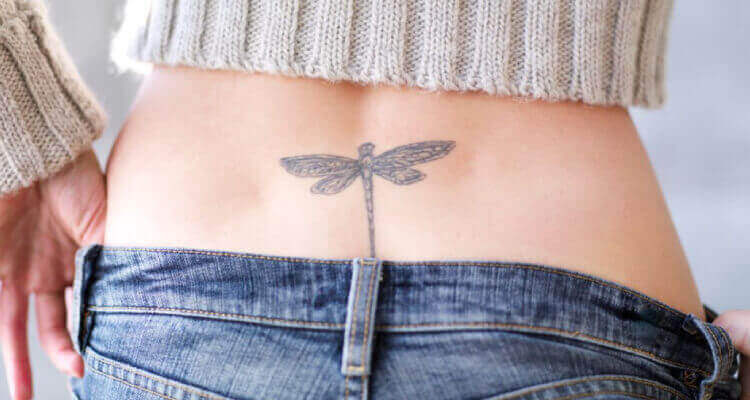 55 Attractive Dragonfly Tattoo Designs
Posted on
Getting inked these days is becoming a widely followed trend amongst young and adults. See around, you will find so many teenagers or adults with one or even more tattoos flaunting their real-self. There are myriads of options when it comes to getting a tattoo. You can opt from some sacred symbol to a dragonfly tattoo, to a quote, anything that suits your overall personality. There are people who love to get inked with some bold patterns, while others love simple and elegant tattoo designs. There are plenty of excellent dragonfly tattoo designs. You can opt for a small dragonfly tattoo or a Tribal dragon tattoo or a realistic dragonfly tattoo. Each design looks mesmerizing and versatile.
Dragonfly Tattoo Meaning
Dragonfly tattoos have gained immense popularity for the past few years. A dragonfly is considered one of the most beautiful living organisms on the earth. The dragonfly tattoo meaning can vary from person to person, depending on the perspective of the person wearing the tattoo. Some people go for a dragonfly tattoo just for fashion, while others can relate it with some special memories about dragonflies. Whatever be the reason, a dragonfly tattoo looks amazingly beautiful and too cool!
Dragonfly tattoos also symbolize change, transformation, adaptability, and self-realization. The dragonfly, in almost every part of the world represents change and change in the perspective of self-realization, mental and emotional maturity and the understanding of life at the deeper level. That is the reason, most people prefer to go for a dragonfly tattoo.
Different cultures have different meanings and explanations regarding Dragonfly tattoos. Japanese associate dragonflies with strength and happiness. They think positively about dragonflies, each time Japanese people see dragonflies, they feel happy and elated. They become joyful the moment they see dragonflies.
Some cultures associate dragonflies with agility and speed. Athletes specifically need to be fast and quick in order to react to opponents and objects. And that's the reason many athletes are opting for dragonfly tattoo designs.
Types of Dragonfly Tattoos
Dragonfly tattoos are beautiful, cute, colorful and adorable. The primary reason people get attracted to a dragonfly tattoo is – the cute and delicate designs. This cute little creature represents human transformation, and that is why it is considered as one of the most beautiful tattoo ideas. Here are some of the best Dragonfly tattoo design ideas for you:
Small Dragonfly Tattoo
Small dragonfly tattoos really make for a beautiful tattoo design, especially for girls. Believe it or not, you can even get a colorful dragonfly etched on your thumb. Small dragonflies are perfect for those who do not want to flaunt big artwork on their bodies. The best part of having a small dragonfly etched on your body is – you can hide it as and when you want to. If you are really looking for an outside the box tattoo design, then this is the one for you!
Watercolor Dragonfly Tattoos
This is one of the most beautiful tattoo designs that involves dragonflies. As the name says it all, it is going to be a colorful tattoo design. As, bright inks are used to reflect the real colors of a dragonfly. The multi-colored ink used in the design will simply add to the overall look of the tattoo. A perfect tattoo design for women!
Realistic Dragonfly Tattoo
Realistic Dragonfly tattoos look amazing when done on the shoulder blade or arm area. You can get a realistic dragonfly in any size. These tattoos symbolize transformation and self-realization. If you are also on the path of self-realization and want some design that represents your state fully, then this is the one to go with. You can give it a shot!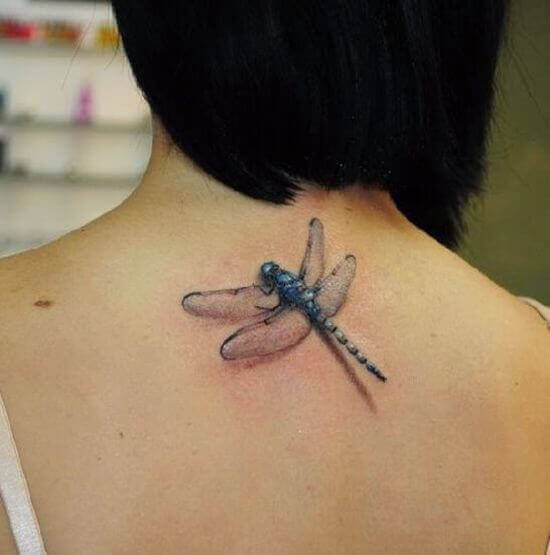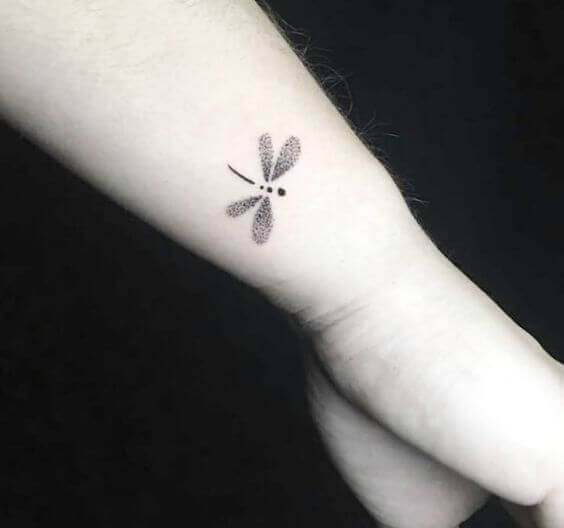 See more: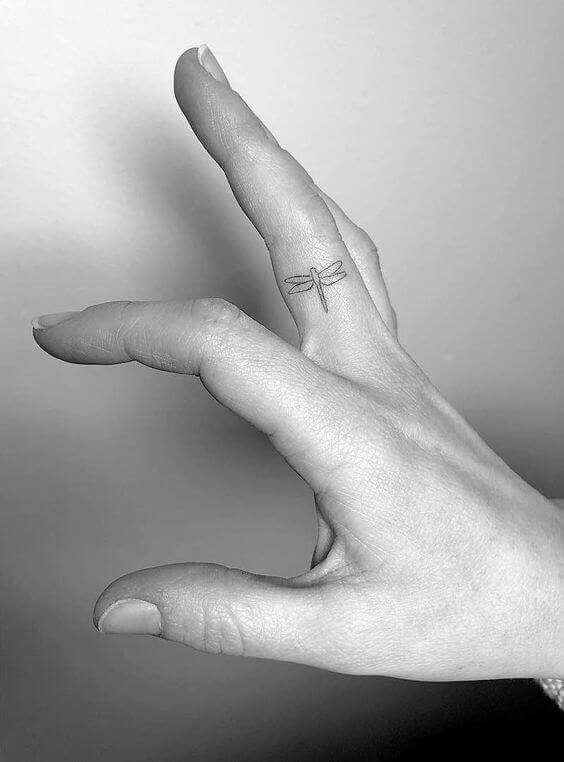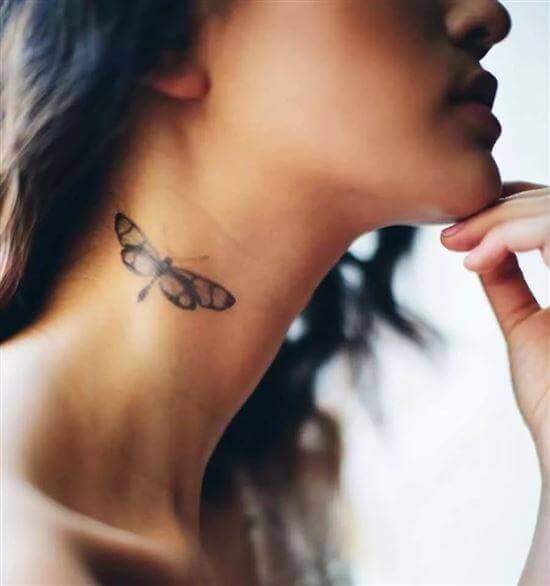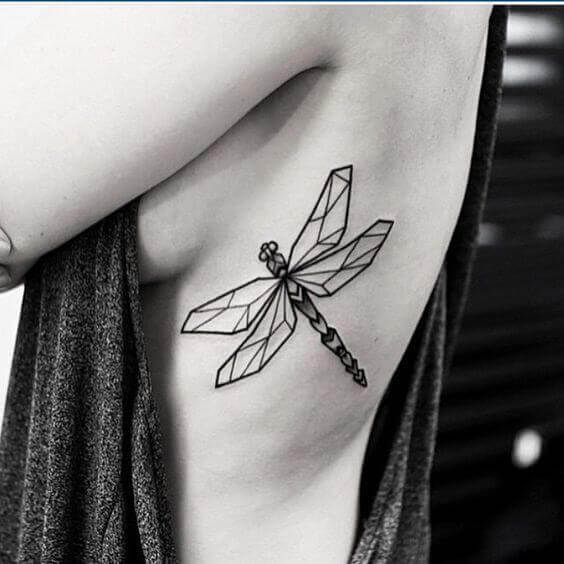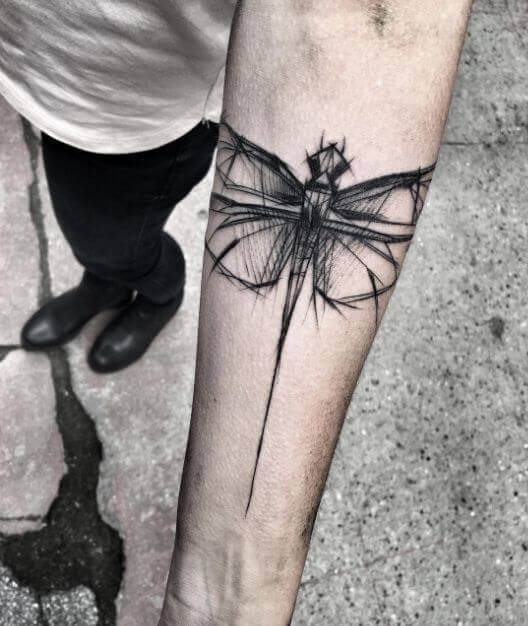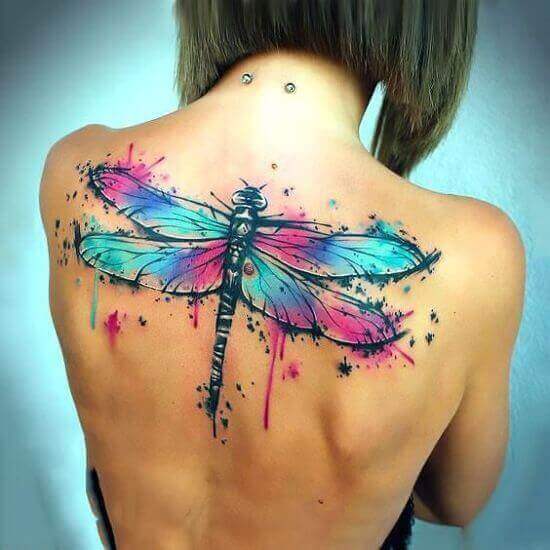 See More:
3D Dragonfly tattoos
Another eye-catching tattoo design in 2023 that involves dragonfly is – 3d Dragonfly tattoos. They look realistic and gorgeous. Undoubtedly, 3D tattoos are very different from the regular tattoo designs. 3D tattoos look more beautiful because they emphasize more on the depths and shadows of the design. Different drawing techniques are used to make 3D tattoo designs. Getting a 3D tattoo on your body will look like having a real dragonfly sitting on your body. This is going to be an eye-catching tattoo design. If you are looking for something like this, then don't wait, just get it done!
Tribal Dragonfly Tattoos
Tribal tattoos look mesmerizing, especially when they are blended perfectly with the dragonflies. Tribal dragonflies make for an outstanding tattoo design. In case of dragonflies, the tribal touch is given by simply drawing the wings of the dragonfly using thick black lines. Besides, you can ask your tattooist to add tribal designs on the side or under the dragonfly. This will add both classic and modern vibes to your tattoo.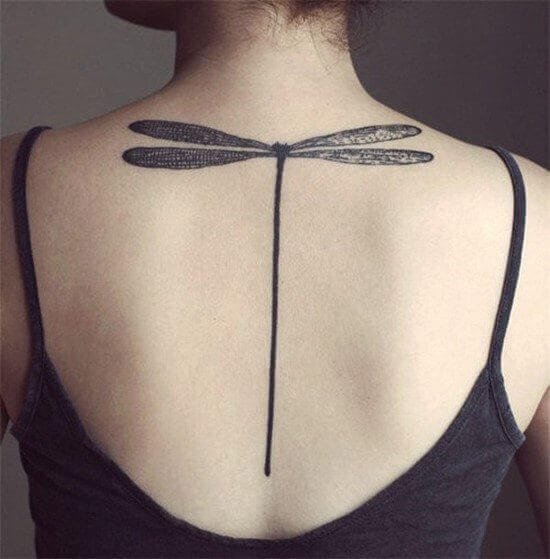 See More: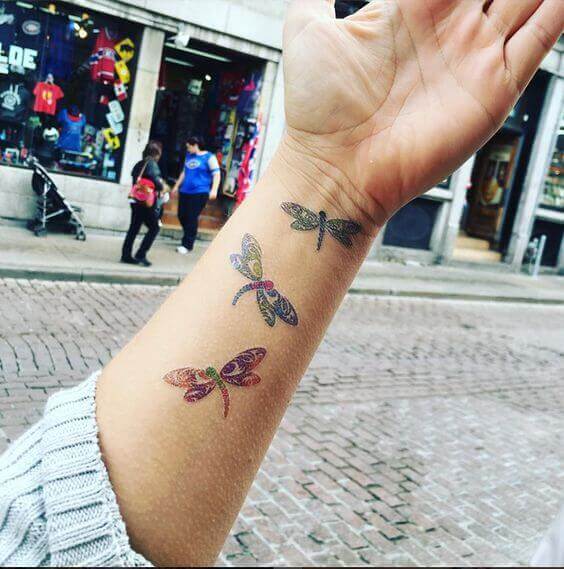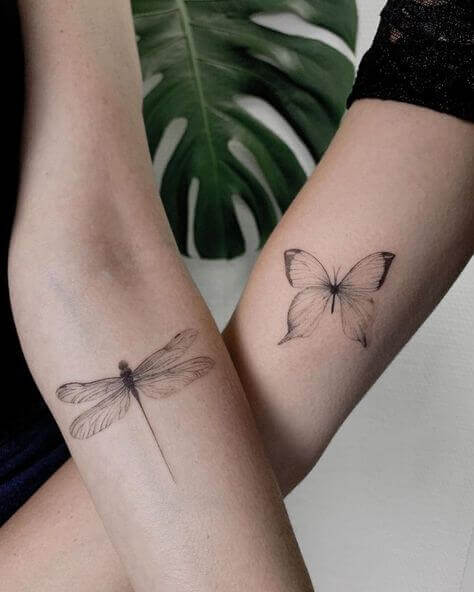 See More: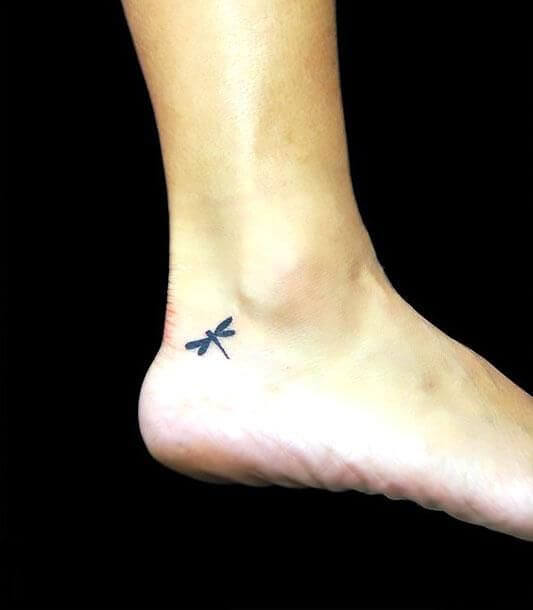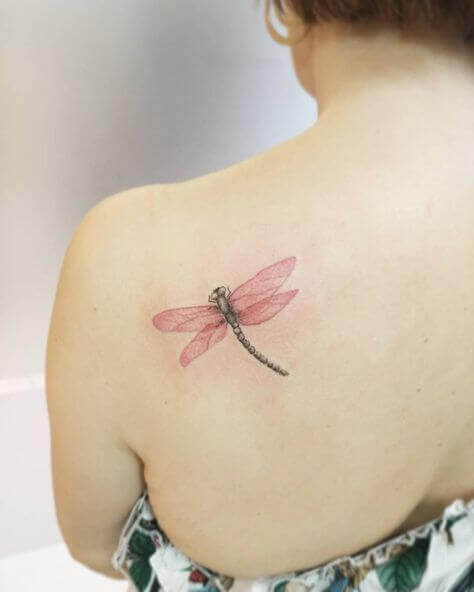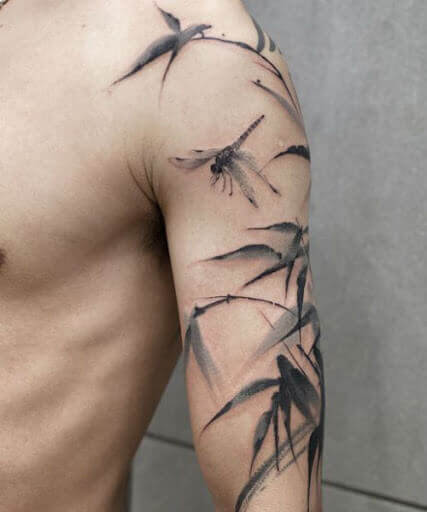 Cost of Dragonfly Tattoos
The cost of a dragonfly tattoo will depend on several factors, like the size of the tattoo; the design of the tattoo; the placement of the tattoo; and the expertise of the tattoo artist who you have hired. The fee charged by a renowned tattoo artist will be more compared to the local tattoo artists. Depending on all the determining factors, a dragonfly tattoo can cost you somewhere between $50 to $150. Small tattoo designs cost you less than the ones in bigger size. So choose the design that fits in your budget well!
See More: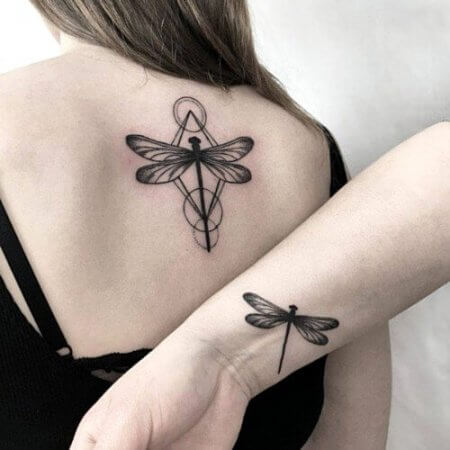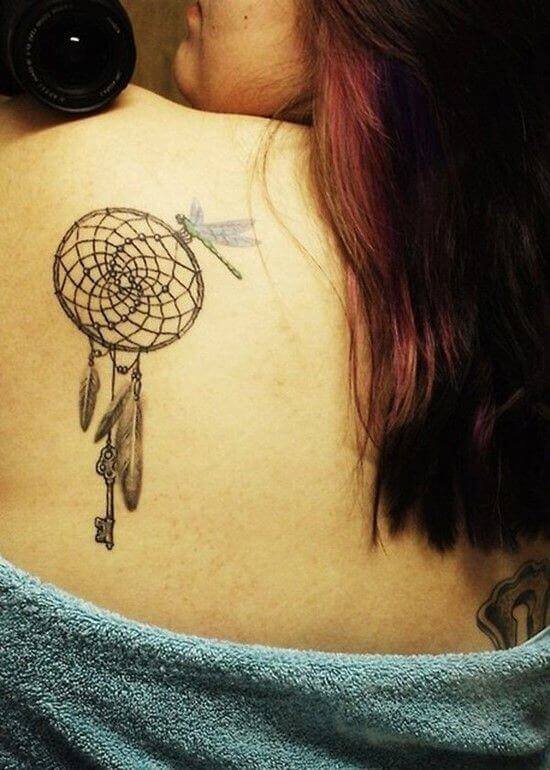 See More: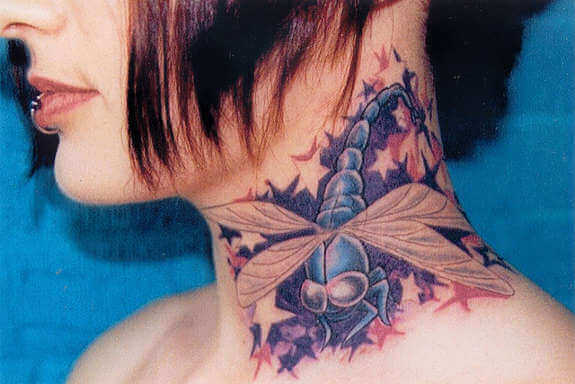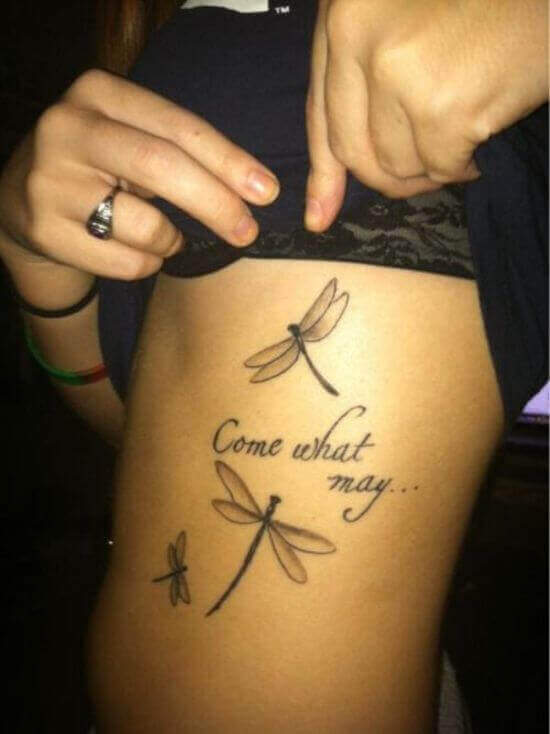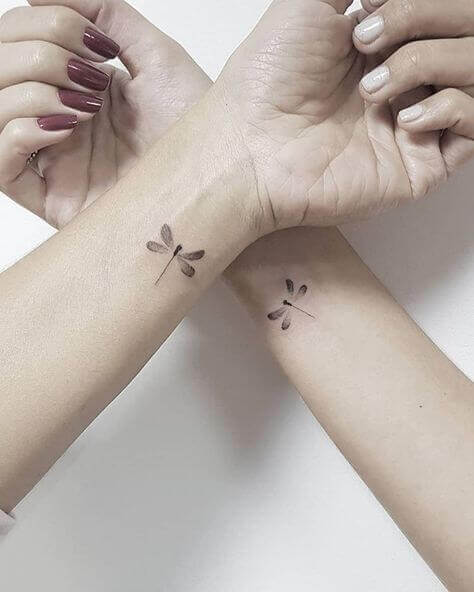 See More:
Ideal Placement of Dragonfly Tattoos
The best thing is – a dragonfly tattoo can be done anywhere on the body. As they can be done in any size from large to small. The placement of any tattoo primarily depends on your preference. However, the size of the tattoo majorly affects the placement of your tattoo. These are the places where you can get your dragonfly get etched:
Ankle
Arm
Back
Calf
Chest
Finger
Forearm
Nape
Neck
Rib
Shoulder
Thigh
Wrist
According to the size you can place your tattoo. Like big tattoos you can choose to place on areas like chest, ribs, or back. While small tattoos you can get on your neck, wrist, thumb etc.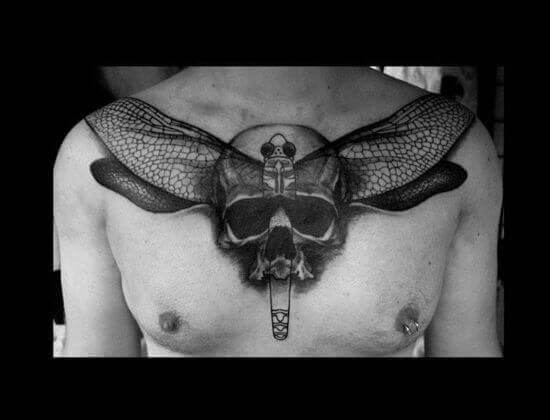 See More: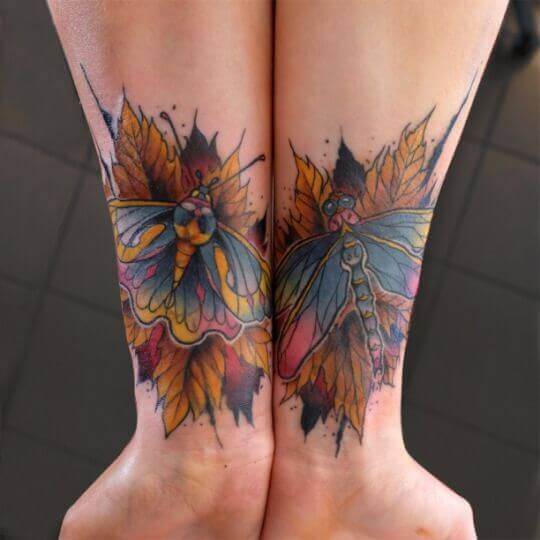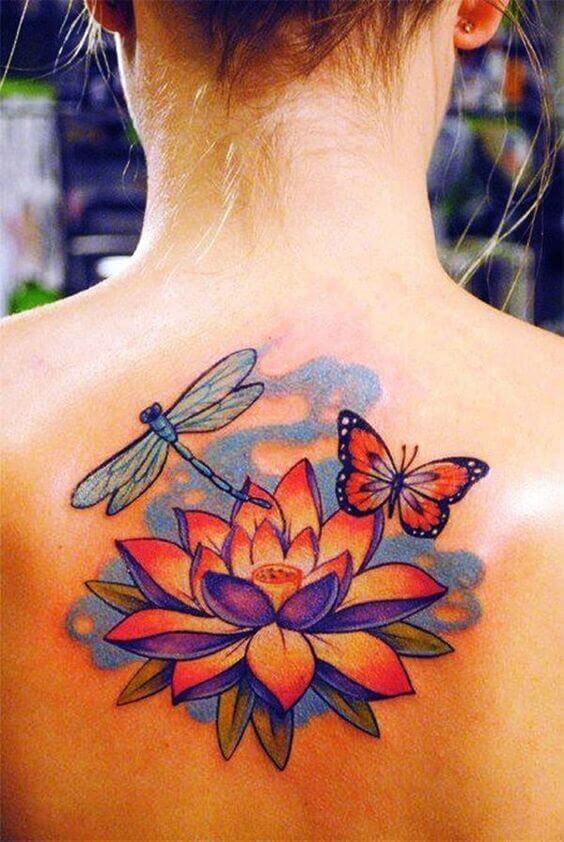 See Also: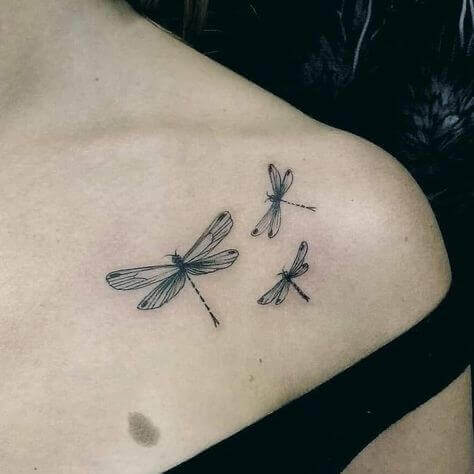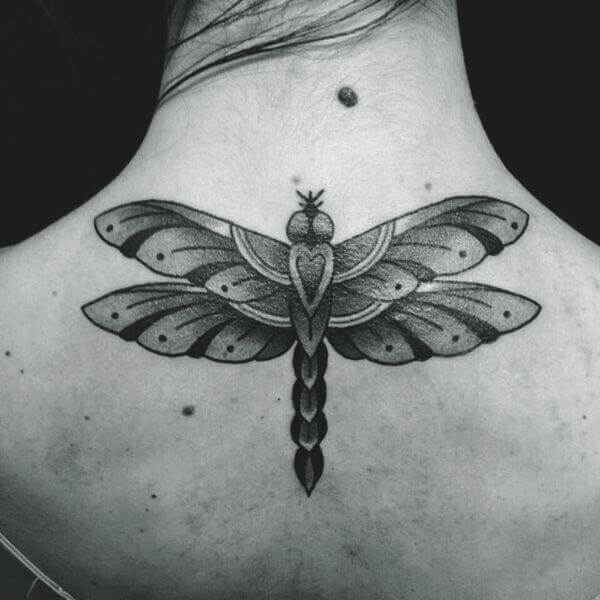 See more:
Tips to Maintain Your Dragonfly Tattoo
Only getting a beautiful tattoo is not enough, you need to take very good care of it. First, it is important that you go to an experienced tattoo artist in order to have a great artwork etched on your body. Here are some tips to be followed:
Follow all the instructions given by your tattoo artist. It will not only help to heal the tattoo faster, but also avoid bacterial infection.
Itching is common to tattoos, especially when you bathe you will feel itching but you cannot wipe or scratch your tattoo. If you wipe your newly etched tattoo with a towel it will tear the skin. Use a tissue, or soft cloth to pat your tattoo or let it air dry.
It is important that you use only antibacterial soap. Antibacterial soaps help prevent bacteria from entering the wound. Using a regular soap can lead to serious skin related issues. Rinse your tattoo with lukewarm water or with prescribed products. It is to keep your tattoo clean.
In addition to this, it is also important that you keep your tattoo moisturized. But, make sure you do not over moisturize your tattoo. Remember that your tattoo also needs to breathe, meaning the skin in that area needs to breathe to heal properly.
Stay away from water activities like; swimming, sauna bath, etc. until your tattoo gets healed. Exposure to excess water may cause infection on the treated skin. Take only warm showers as it speeds up the healing procedure but make sure you do not spend too much time in the shower. Ideally 15 minutes is enough.
Avoid exposure to sun, as sunlight can cause incurable damage to your newly etched tattoo. Do not pat dry your cover-up tattoo completely, keep it moist.
Drying your tattoo completely can develop scabs that hinder the healing process. Do not scratch your tattoo, in case of itching you can apply baby oil or milk cream to deal with the itching.
Give your tattoo time to heal by itself. As the healing will depend on the size and design of your tattoo. Simple tattoo designs usually take a week to heal, complex design with plenty of details may take longer time to heal, may be a few months. So, be patient!
To pan out……
If you are planning to get a tattoo this season, then make sure you hire an experienced tattoo artist. If you have any doubt, then you can opt for a temporary dragonfly tattoo first before going for the permanent one. It will help you have a clear idea of how your tattoo will look finally. All you need to do is – spend some time searching for what shape, size, and color you would want along with its placement.
Happy Tattooing…… ☺ ☺
Please follow and like us: