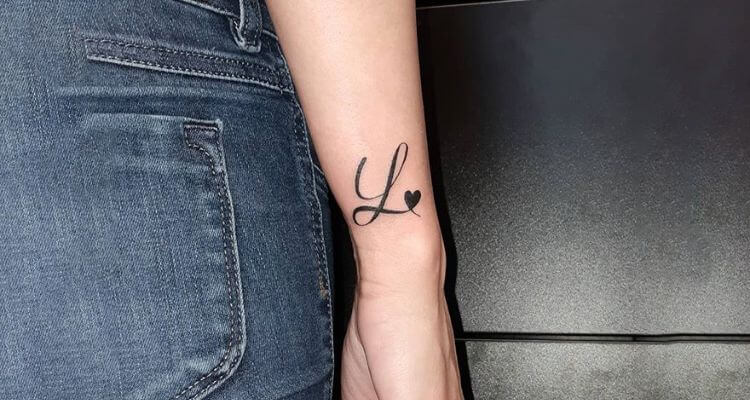 Top 70 Amazing Initial Tattoo Designs with Meaning [Cool Ideas]
Posted on
Initial tattoo designs are among the most popular tattoos in the tiny tattoo category. They are typically small and precise, but they convey a wide range of meanings. An initial name tattoo is also a permanent reminder of someone close to your heart or something significant to you.
They're popular among people who are dating or are in love. Sometimes people choose these designs to tattoo the name initial of a loved one who has died or the name of their pet or child. Instead of having meaningless decorative body markings, it's always good to have something that will always remind you of the crucial things in life.
Both men and women can get initial tattoos etched on their bodies. More oft-repeated, people love getting standing alone initial tattoos. However, they can choose the font and design according to their liking. For instance, women can choose to add other elements such as flowers, compass, feathers, butterflies, birds, etc., to give their initial tattoo design a feminine touch. At the same time, men can consider adding masculine symbols like dragons, arrows, etc.
Besides, some symbols, such as cross, infinite, and crown, can be easily merged with initials by both men and women.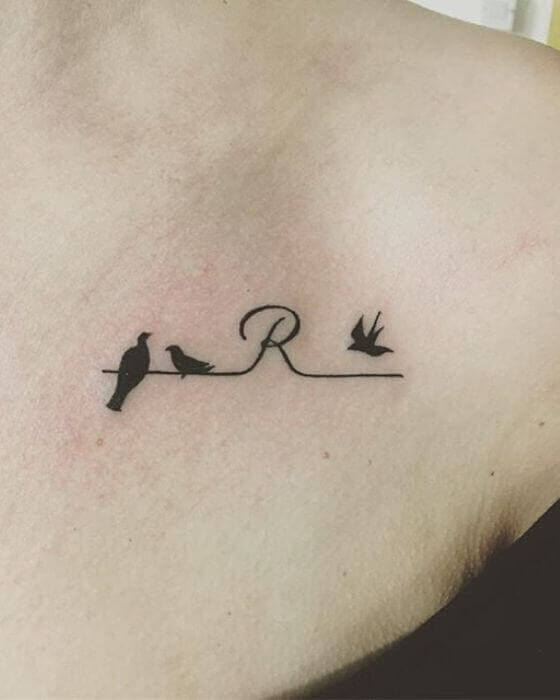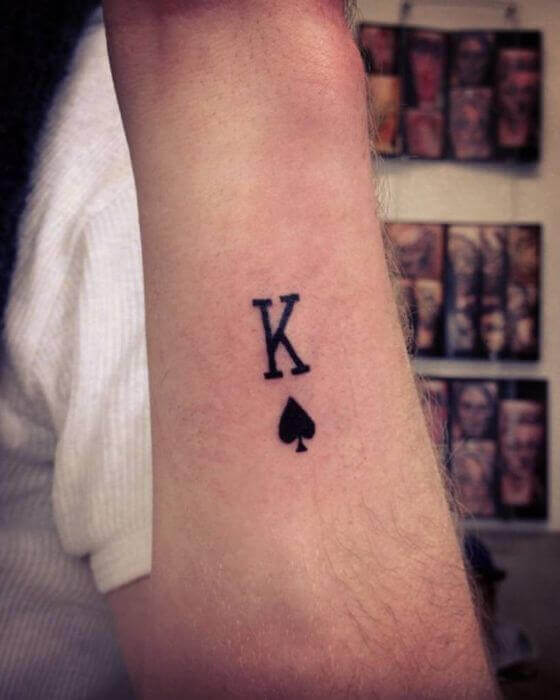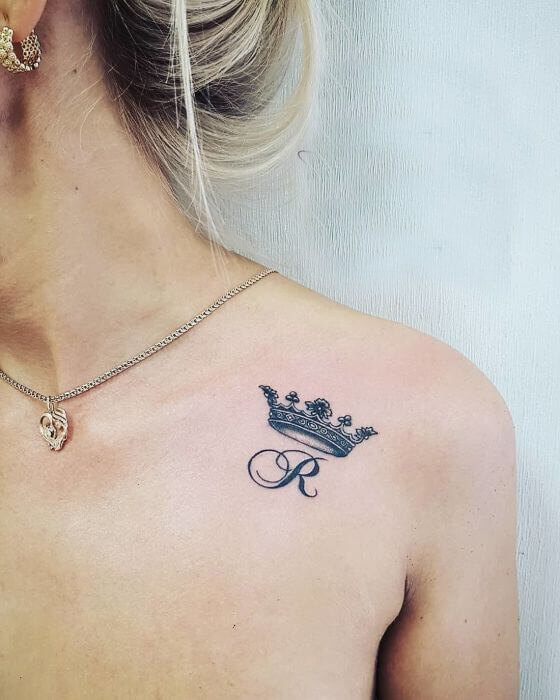 Initial Tattoo Meanings
Initial tattoo designs represent a wide range of meanings, including connectedness and emotions. More often than not, couples get their sweetheart's name initials etched on their bodies—for example, Hailey Bieber's 'J' tattoo. Justin Bieber's wife Hailey Bieber has got some delicate designs, including a "J" on her left ring finger in honor of her husband, Justin. She also has the letter 'B' etched on the back of her hand, below the third knuckle.
Apart from couples, people also get tattoos to represent their love for their siblings—for example, Miley Cyrus's sibling tattoo. Miley Cyrus also has a beautiful initial tattoo that closely resembles a compass. However, instead of pointing four directions (north, south, east, and west), each point is marked with the first initial of one of her siblings: Brandi, Braison, Trace, and Noah Cyrus.
Just like Miley, Ariel Winter also has got an initials tattoo. She got this delicate initial tattoo design for her nieces and nephews.
You can even get your own name initials inked on your body, just like Ariana Grande's 'A' tattoo. Ariana Grande, who got the letter 'A' inked on her thumb. She got [the A] for her best friend slash for herself, she claimed. This is one of the best ways to show self-love. Also, initial tattoos make for a permanent reminder of your loved ones or people close to you.
Initial tattoo designs look delicate and cute. And the good thing is you can get one even without reason. However, if you're planning to get an initial tattoo for your girlfriend/boyfriend, then be sure you're in a steady relationship because there are chances that things go south in the future, which is not wise.
Best Tattoo Fonts For Your Name Initial Tattoo Designs
If you're looking for an initial name tattoo, you should look into different tattoo fonts to find the one that's right for you. After all, tattoos are permanent works of art that will remain on your body for the rest of your life. If you truly want a tattoo that exudes excellence, consider the meaning of the design along with the origins and meanings of the tattoo fonts. If you do your homework, you'll be able to make an informed decision. That way, you can use tattoo fonts that make people notice your tattoo in a good way.
Thanks to technology, there are many tattoo fonts to choose from. Today, whatever you can think of can be used for tattoo fonts. You can even use the software on the computer to combine a tattoo design with unique tattoo fonts with the help of best wireless tattoo machine. Then, just take the print of the design and take it to the tattoo artist. He will then trace the same onto your body, and you're done with your favorite initial tattoo design.
Some tattoo fonts, such as fiery fonts and icy fonts, are more popular than others. Tattoo fonts like that are frequently used by those who want to look cool or up the ante. Another popular tattoo font is Old English. Any tattoo font can be used, but these are the most popular because they are eye-catching.
Some tattoo fonts are more popular than others, like fiery fonts and icy fonts. Those who want to look cool or jazz their tattoos up often use tattoo fonts like that. Old English and Serif are other popular fonts used for tattooing. A few favorites include Calligraphy, Gothic, Script, Medieval, and Classic. You can use any font, but people prefer using fonts because they make for appealing initial tattoos.
Initial Tattoo Ideas 2023
Now, it's time to make a move. Take a look at the 70 best Initial tattoo ideas 2023 that we have gathered for you to get some inspiration.
Here we go…..
1. Name Initial with Butterfly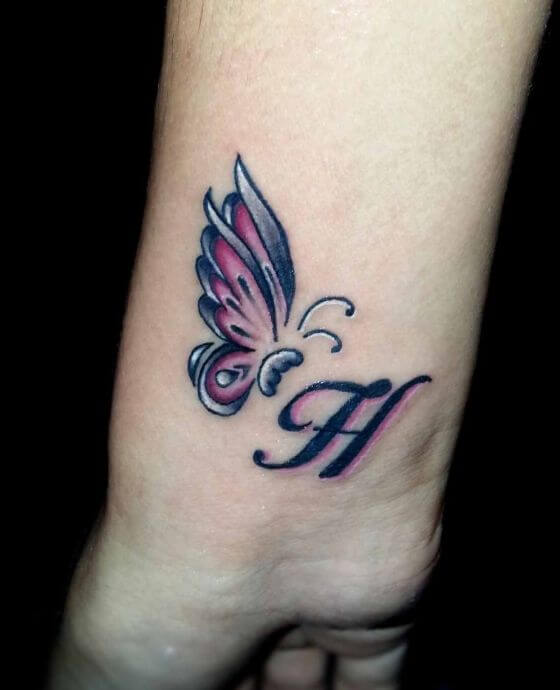 Get a beautiful name initial tattoo inked with a butterfly on your Hand. You can have the initial in black ink and butterfly in a different color, making it an enchanting tattoo design. You can get this tattoo in medium size as it includes an additional element.
2. 'K' Initial Tattoo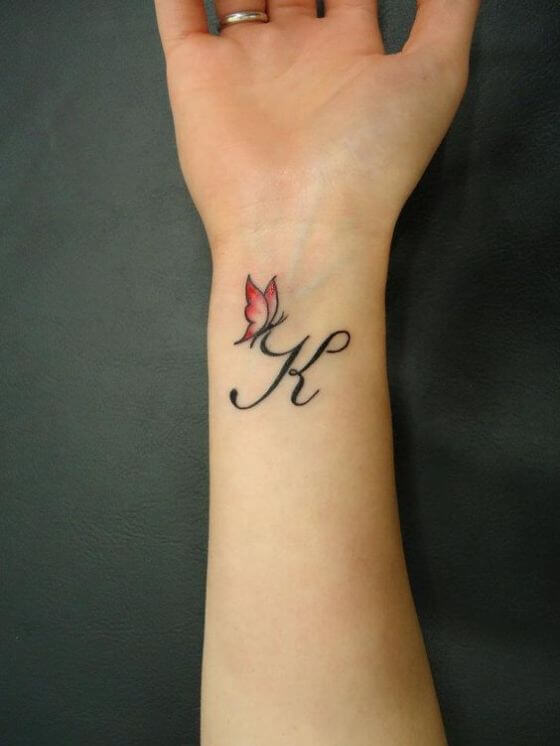 You can go very creative with the letter 'K.' For example; you can have a standing alone K letter tattoo or add some features, like a small heart, arrow, feather, etc. These elements are not to be added separately; in fact, they can be added as part of the tattoo. So, if your loved one's name starts with K, then go with K initial tattoo.
3. Initial Arm Tattoo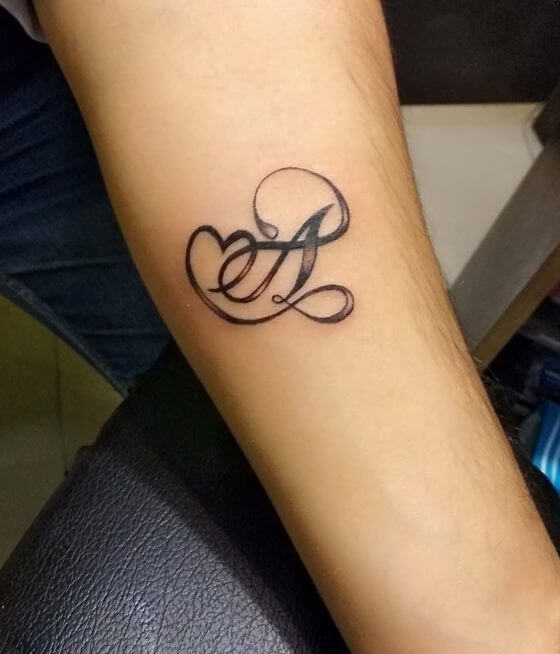 You can get your loved one's name etched on your arm. A perfect way to have a constant reminder of the person you feel close to. The arm is a perfect place for an initial tattoo, as it gives ample space to the artist to create your desired tattoo design.
4. Initial Tattoo Designs on Wrist
The wrist is another wonderful location for a meaningful tattoo that you can cherish all your life. Wrist tattoos look amazing; you can get your favorite initial tattoo design etched on your wrist. The good thing is you can stare at your tattoo every day!
5. Initial Tattoo Behind The Ear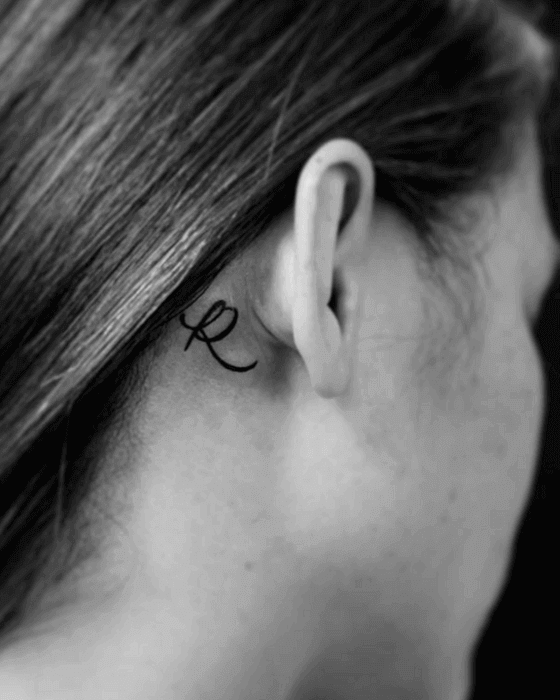 The area behind the ear is sensitive enough to be classified as an erogenous zone. As a result, it's not surprising that tattoos behind the ear are considered particularly painful. However, tattoos behind the ear look sexy. And an initial tattoo design etched behind the ear makes for a stunning tattoo design.
6. Initial Ankle Tattoo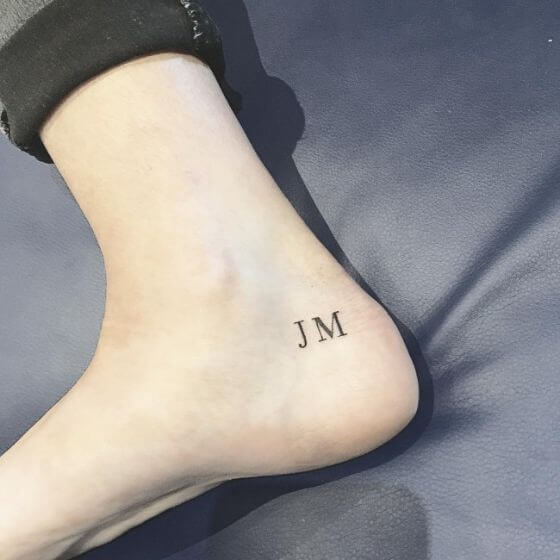 The ankle is one of the most popular body art placements for women. It's a good spot for small designs like an initial name tattoo. You can use simple black ink with no shading or detail, or you can use something vibrant and colorful; the choice is yours!
7. Initial Tattoo with Love Symbol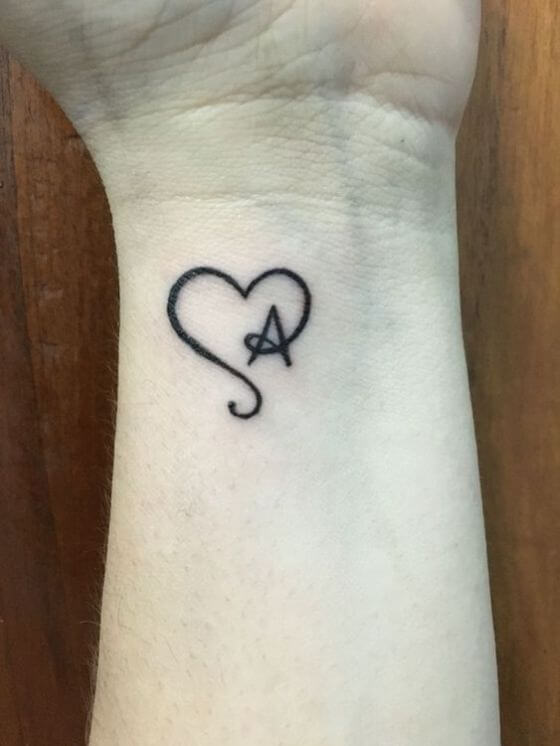 Love symbols, along with initial tattoo designs, make for the coolest tattoo designs a cute heart attached to the initial name looks subtle and sublime. So, go for this one; others would want to copy your design for sure.
8. Infinity Initial Tattoo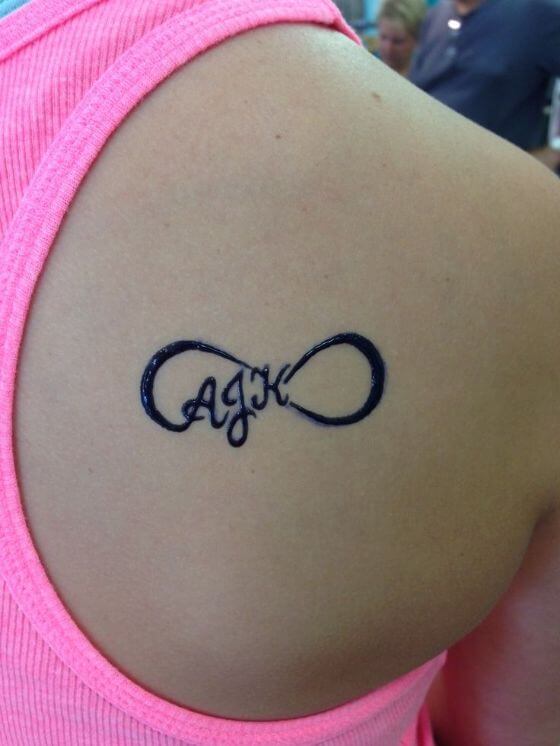 Each tattoo has a meaning, and it could be influenced by anything – religion, culture, memories, emotions, or a thought. Unfortunately, there aren't many tattoo designs that can have multiple meanings while still looking extremely simple. An infinity symbol is one of those tattoos that look simple, yet it holds a powerful meaning. It signifies endless love and bonding when combined with name initials—a perfect tattoo design for couples. You can have your, and your partner's name initials etched on the edges of the infinity symbol.
9. Matching Initial Tattoo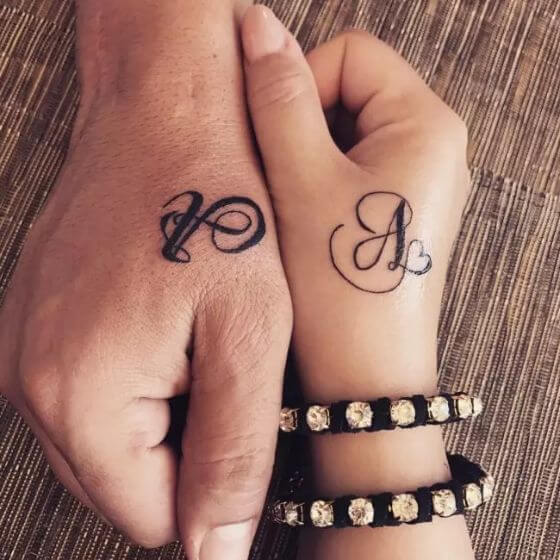 If you're looking for a couple's tattoo that isn't too extra, then go for an initial matching tattoo. A small-sized initial tattoos for couples will look amazing on your finger. They're subtle, easily concealable, and a cool way to stay connected at all times.
10. Initial Chest Tattoo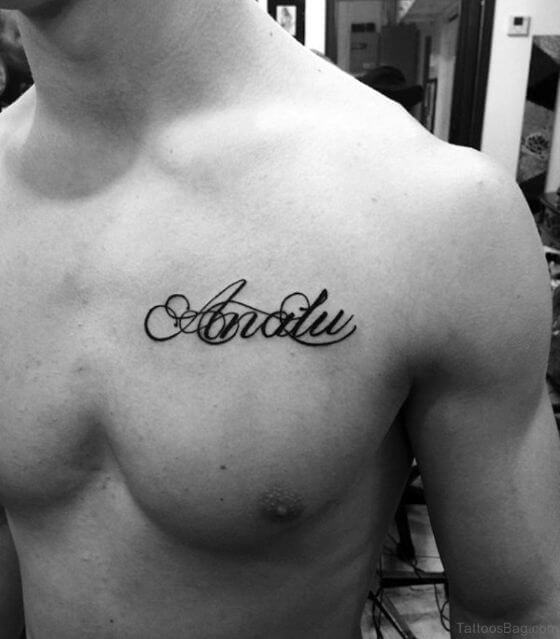 Chest tattoos make for the most enticing, sexy, and captivating tattoo designs. The chest offers excellent placement for both minimalist small chest tattoos and more detailed creatures. And chest tattoos with names initials of loved ones are timeless classics. Whether you choose a simple initial tattoo or something with additional elements, such as a dragon, consider the prominent placement and choose a reputable tattoo artist.
11. Initial Tattoo with Rose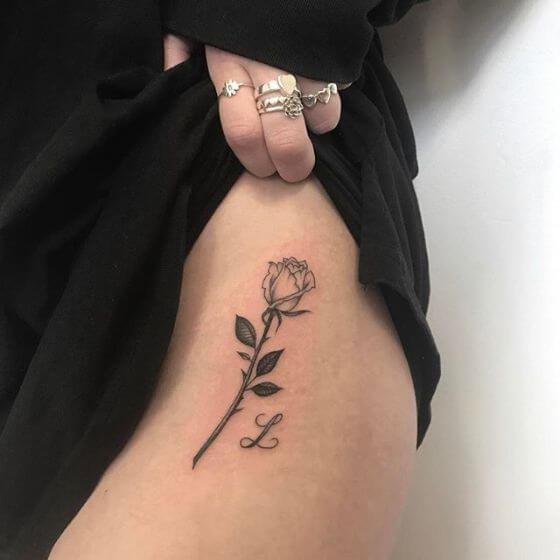 Rose tattoos have always been a popular tattoo choice for women. Adding a rose to any ordinary tattoo design will make it extraordinary. A name initial merged with a rose tattoo will make for a beautiful tattoo design for women. Initial tattoo with rose looks subtle, elegant, and bold all at once. If you're looking for an extraordinary name initial tattoo design, then this is for you!
12. Initial Tattoo with Feather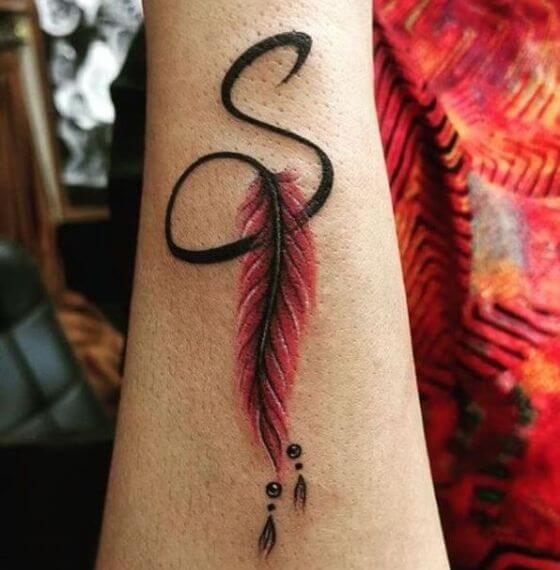 For an eye-catching tattoo design, add a feather to your name initial tattoo. You can have your initials engraved in black ink and the feather colored. For such tattoo designs, a calligraphy font will be ideal. Get this one tattooed on your arm so you can look at it every day.
13. Initial Tattoo with Crown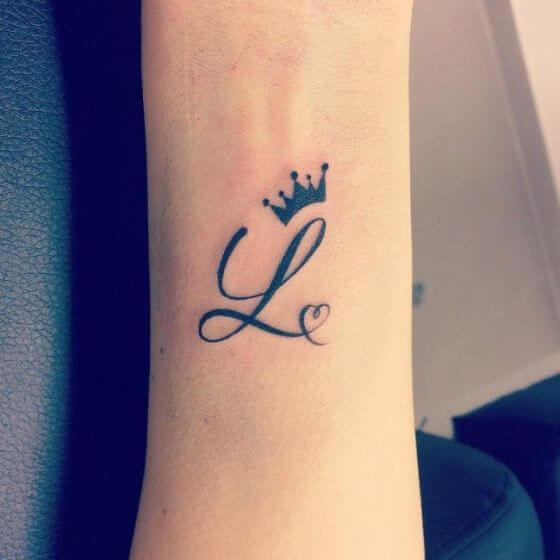 This is one of the most sought-after initial tattoo designs for individuals and couples. This tattoo design is popular among couples. They can have their partner's name engraved on their body, along with the crown. Males have their female partner's name initialed with an empress crown, while females have their male partner's name initialed with an emperor crown. It's a beautiful way to showcase your love for your partner.
14. Initial Tattoo with Birds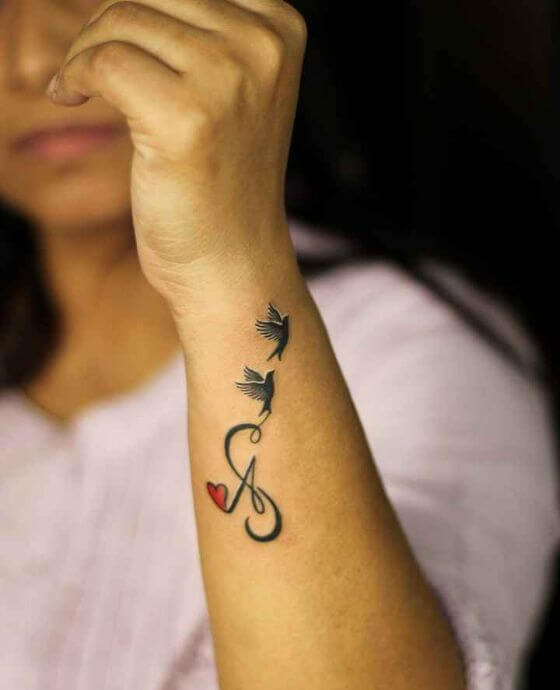 This is one of the most significant tattoo designs. Bird tattoos represent liberation. Adding a bird or a flock of birds along with the name initial will enhance the beauty of your tattoo. This design can be etched in black ink. Have a slew of birds etched around the initial tattoo to make it stand out.
15. Initial Tattoo in Keys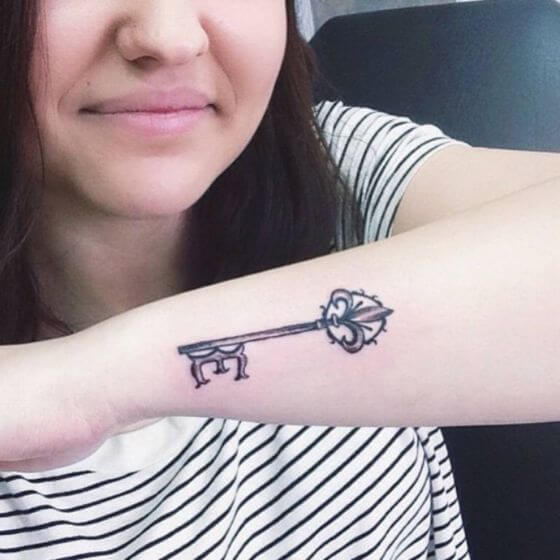 This is the tattoo design for you if you want something out of the ordinary. Get your initials engraved on keys. A one-of-a-kind way to express your feelings for the people who are important to you. Couples can even get matching tattoos. One can have keys with initial tattoos, while another can have a lock with initial tattoos, creating a captivating tattoo design.
Initial Tattoo Placement
There are myriad good reasons you can get these cute tiny designs on your body. However, when it is about small tattoos, the first question that comes to mind is – where to get the initial tattoo etched? If you're also thinking the same thing, then worry not. Just scroll down…
So far the placement of initial tattoos is concerned, you've plenty of options, such as:
Ankle
Nape of the neck
Wrist
Finger spaces
Hands
Shoulder blade
Behind the ear
Chest
Upper Back
Lower Back
Biceps
Legs
Neck
Back
Forearms
Initial tattoos are a beautiful way to show your closeness with the people who are important in your life. These tattoos look good placed anywhere on the body; for example, Hailey Baldwin's 'G' tattoo. Hailey Baldwin's lowercase 'G' tattooed right behind her ear looks adorable. But, initials placed near the heart along with a love symbol show your love for the special person.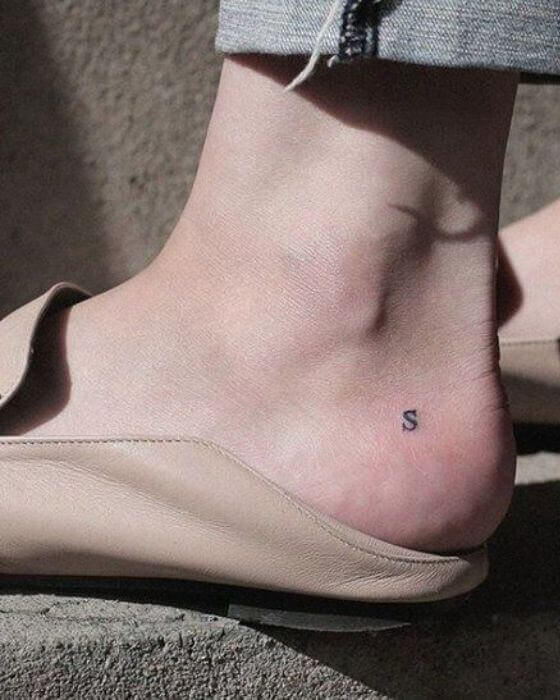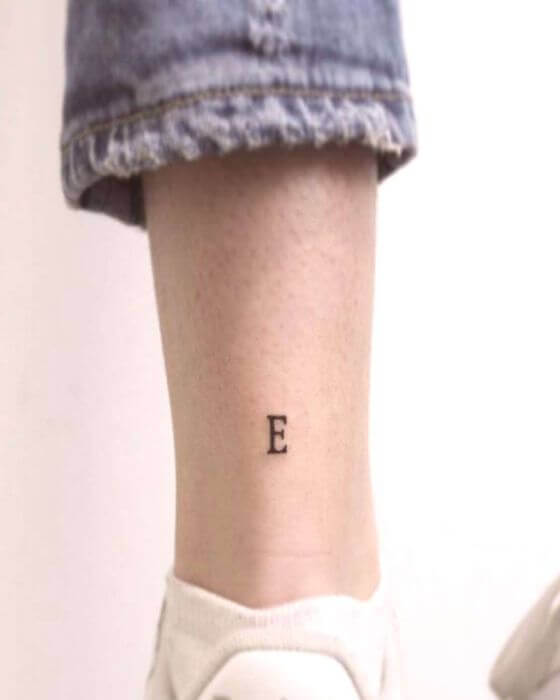 Related: 50 Outstanding Leg Tattoo Ideas For Men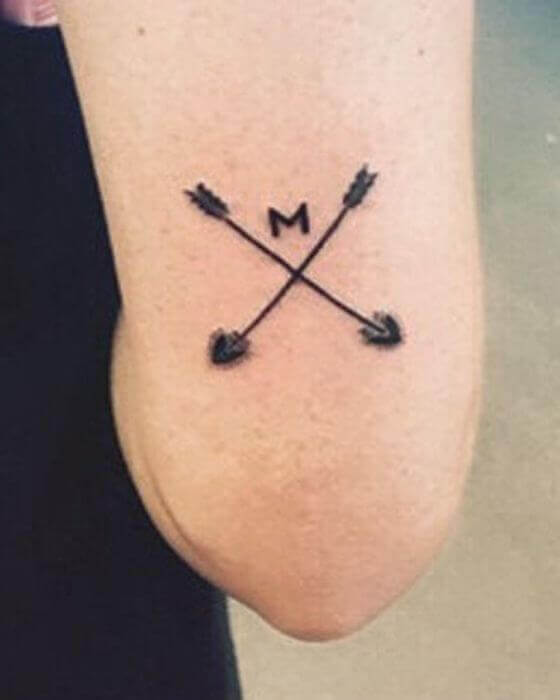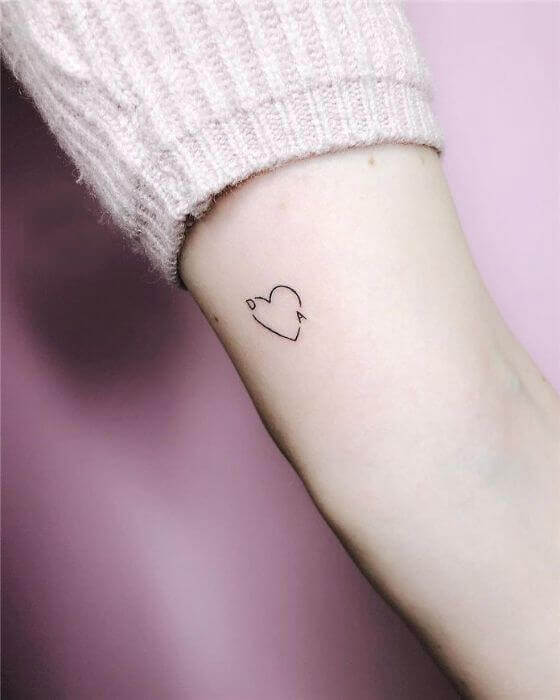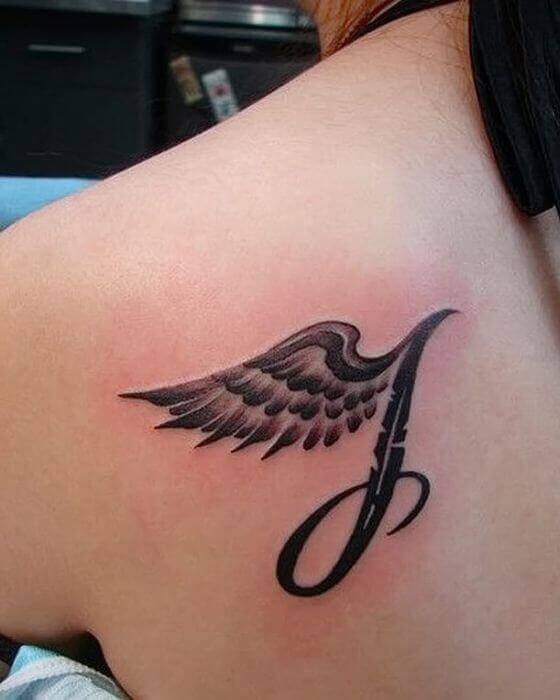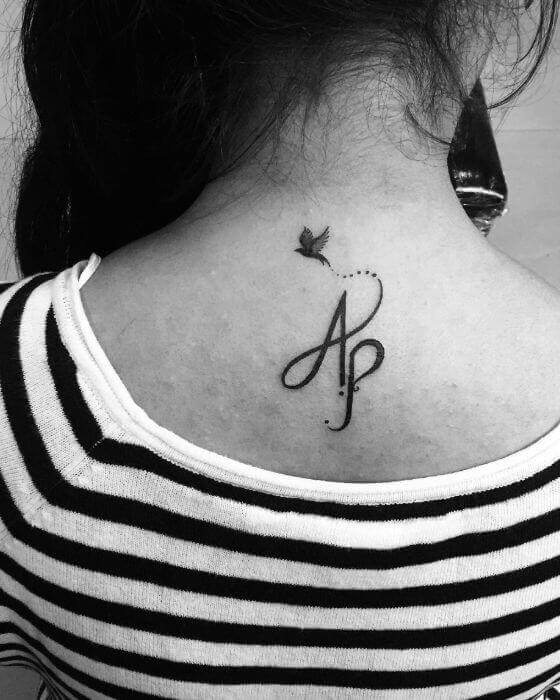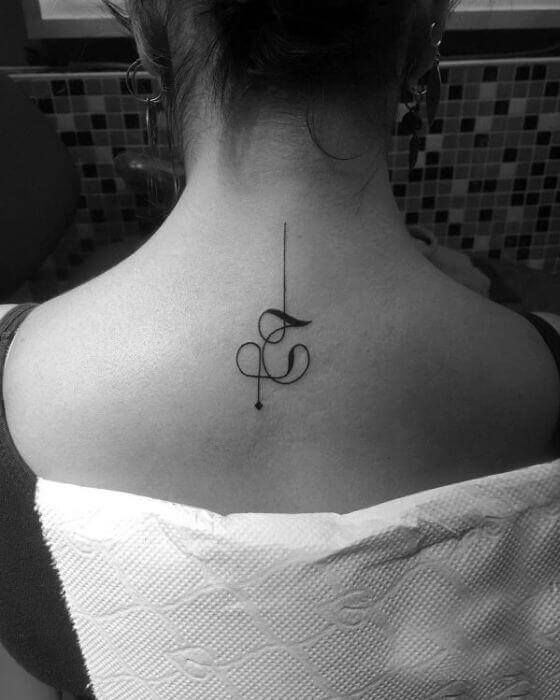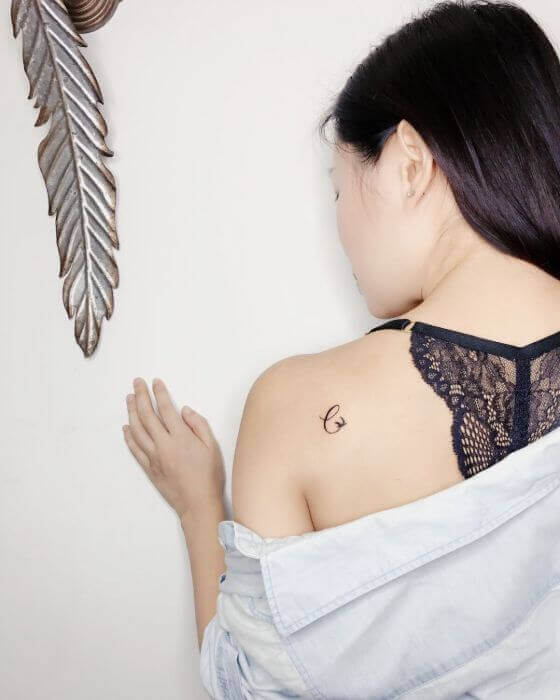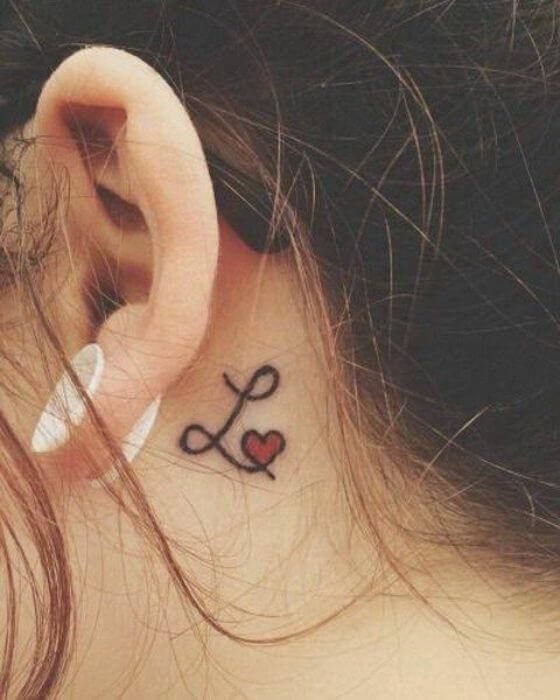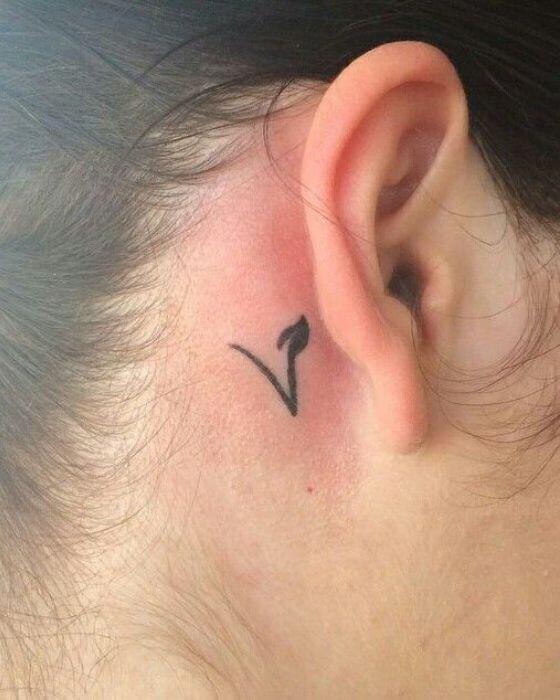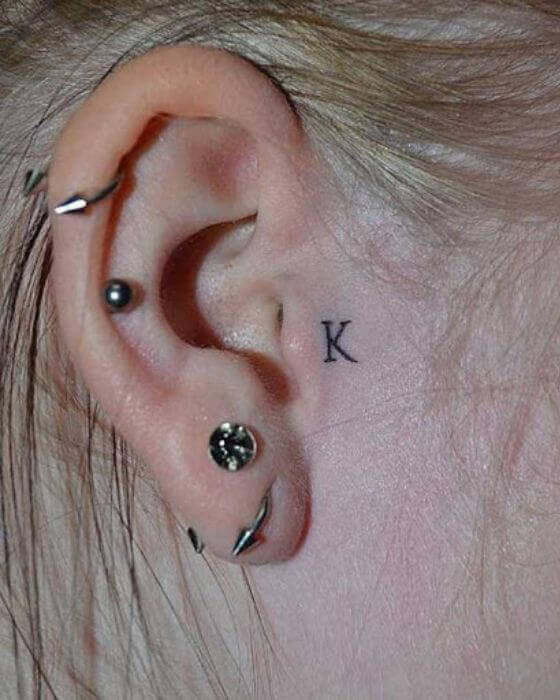 Also See: 25 Perfect Tiny Tattoos That Anyone Can Have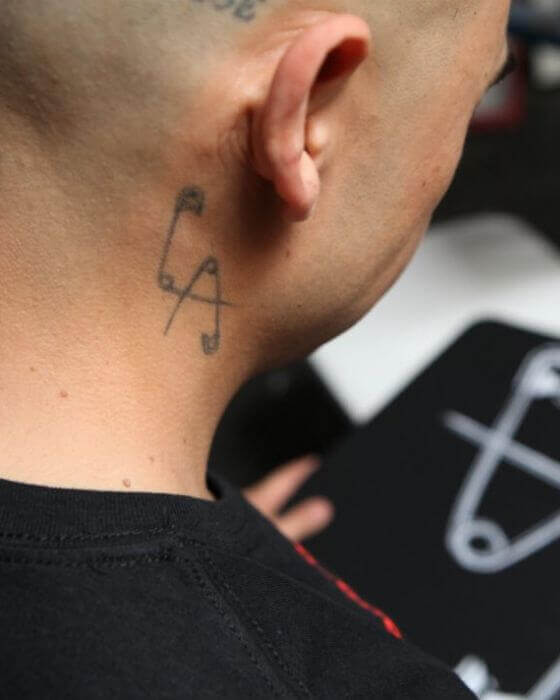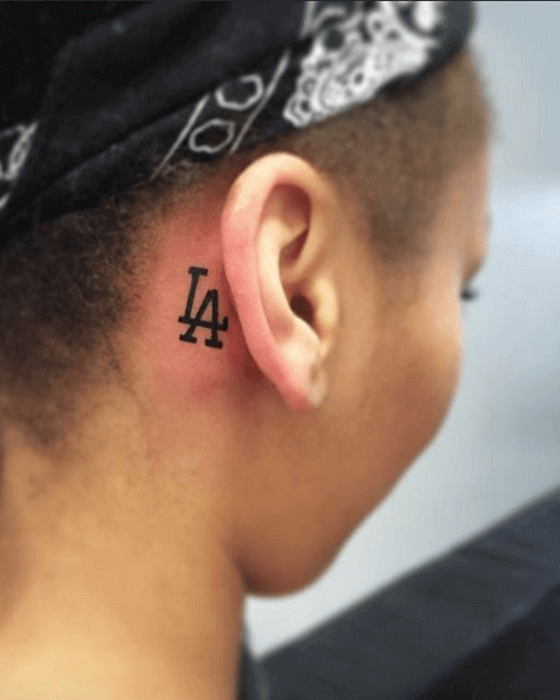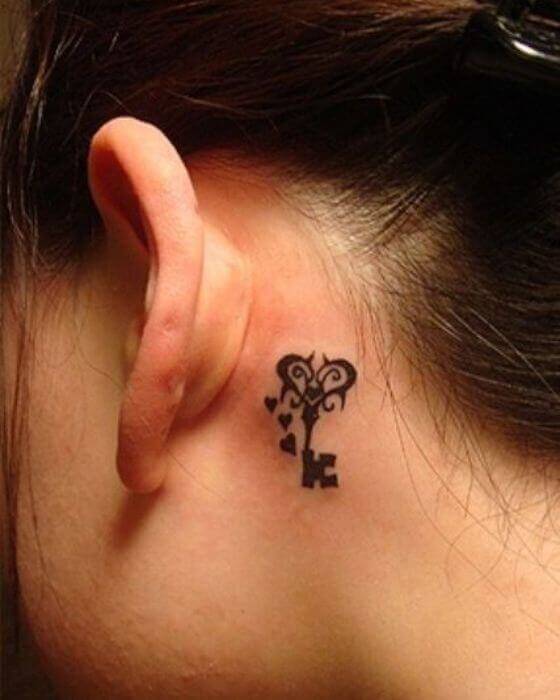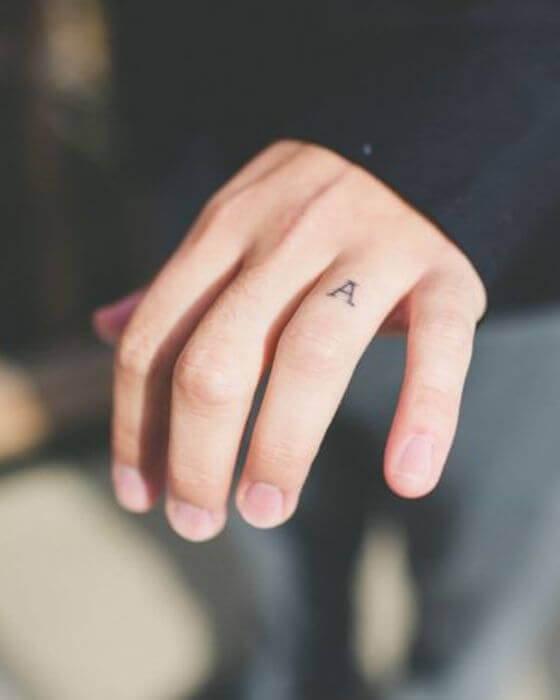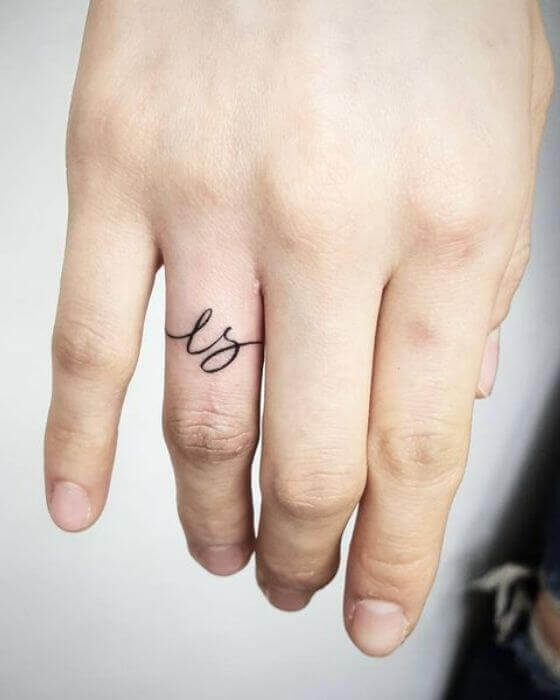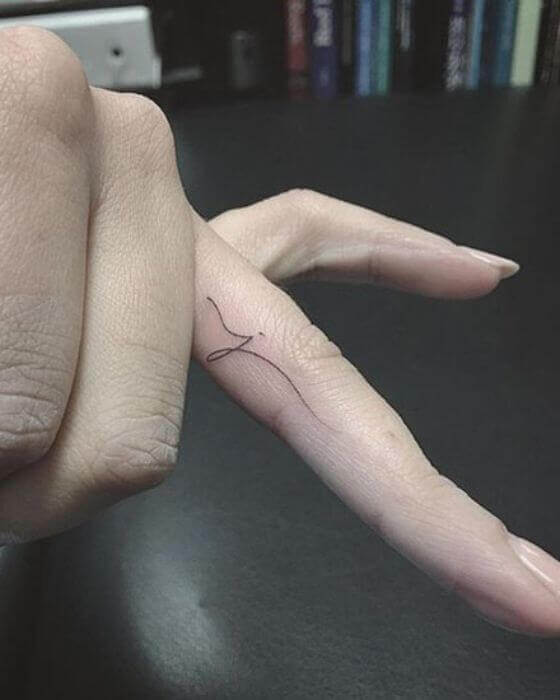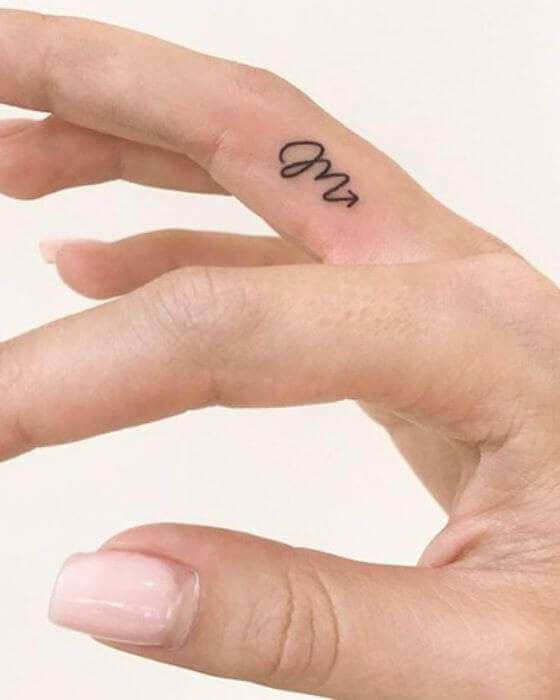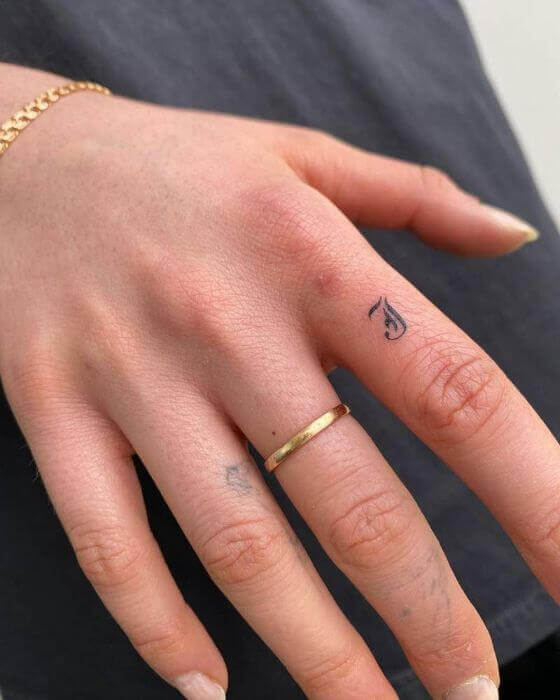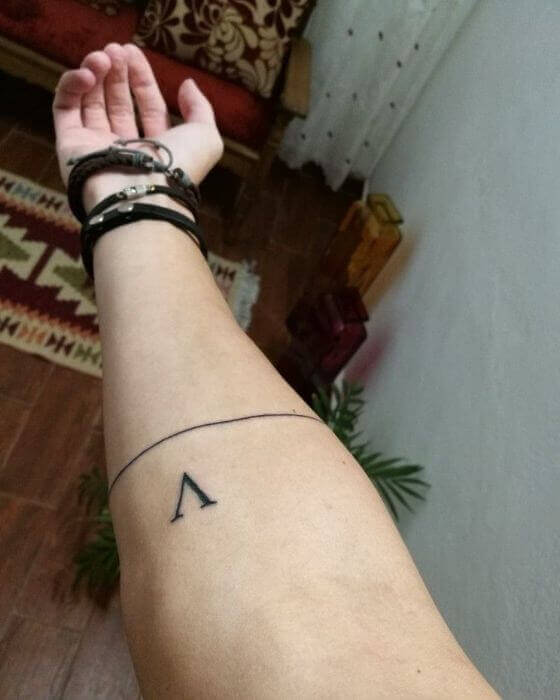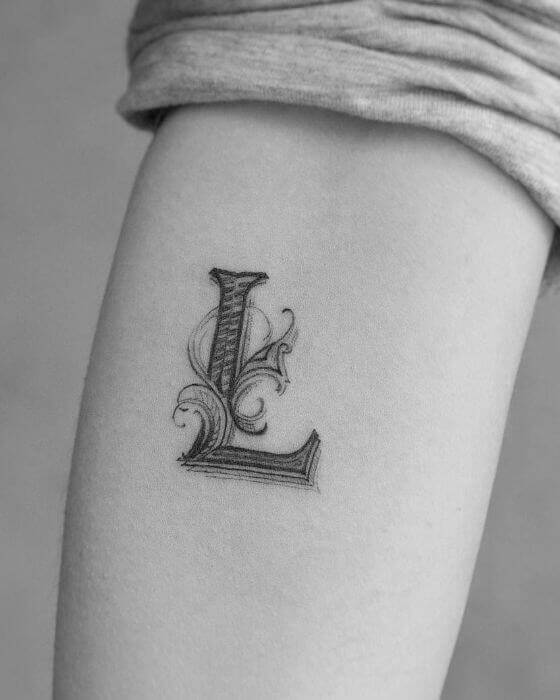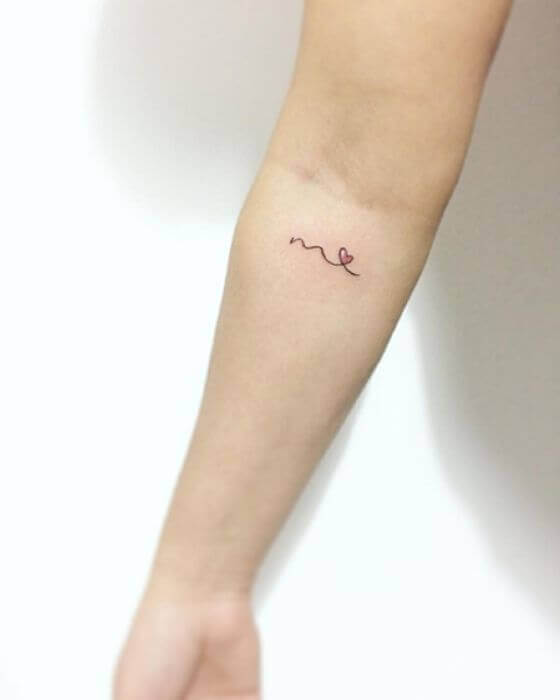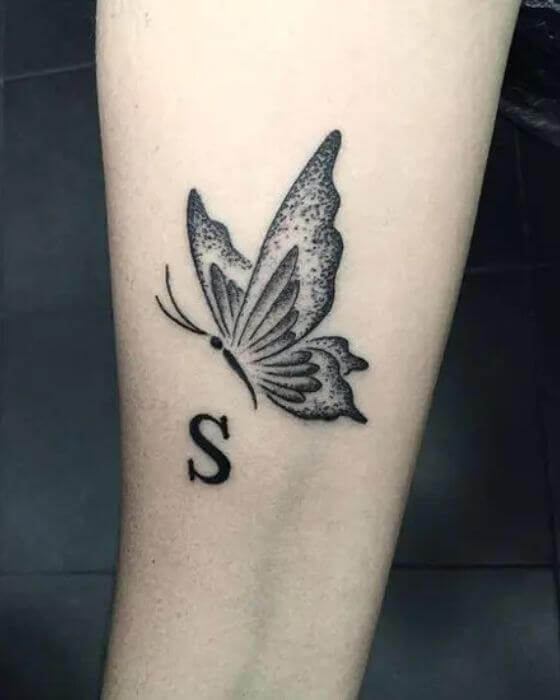 See More: 105 Gorgeous Butterfly Tattoos That You Must See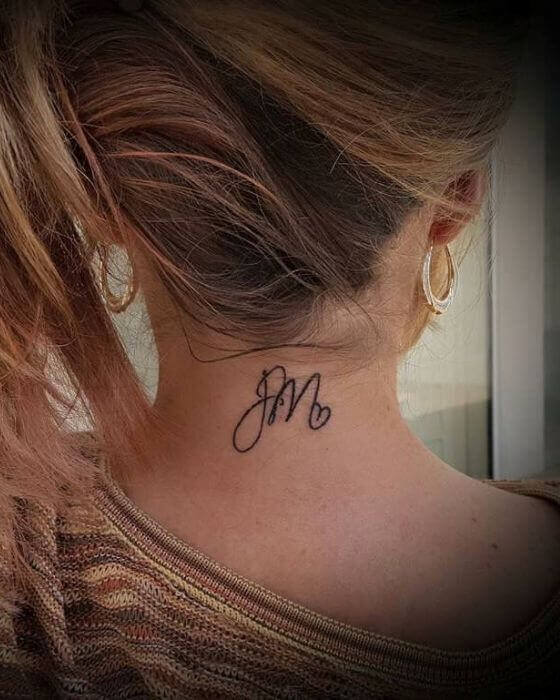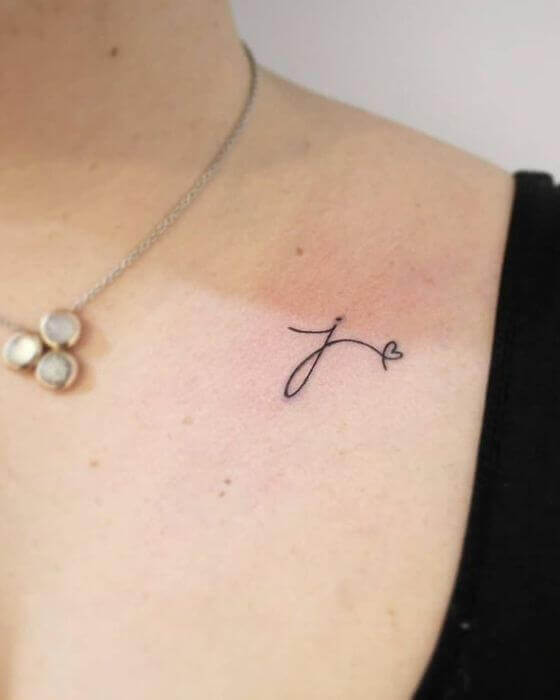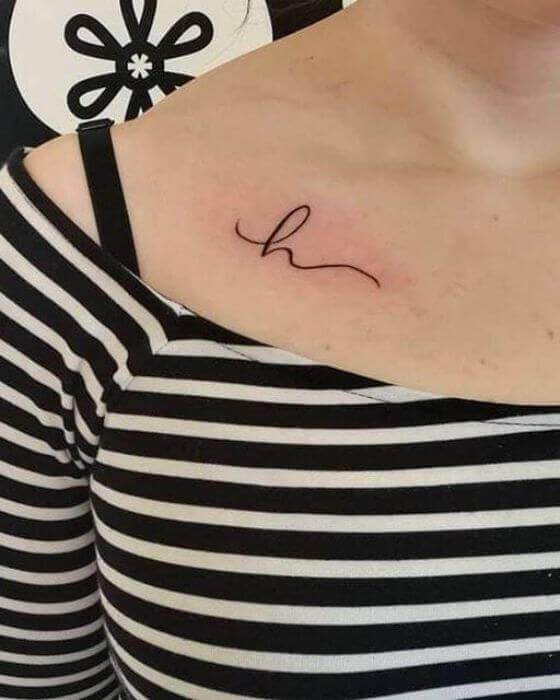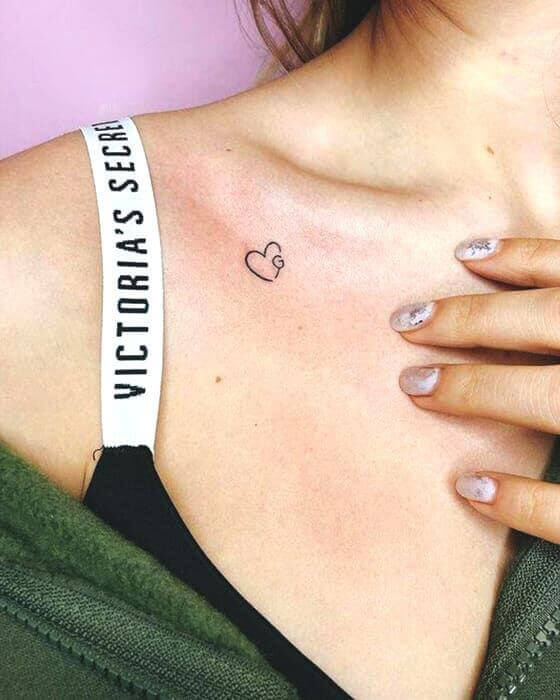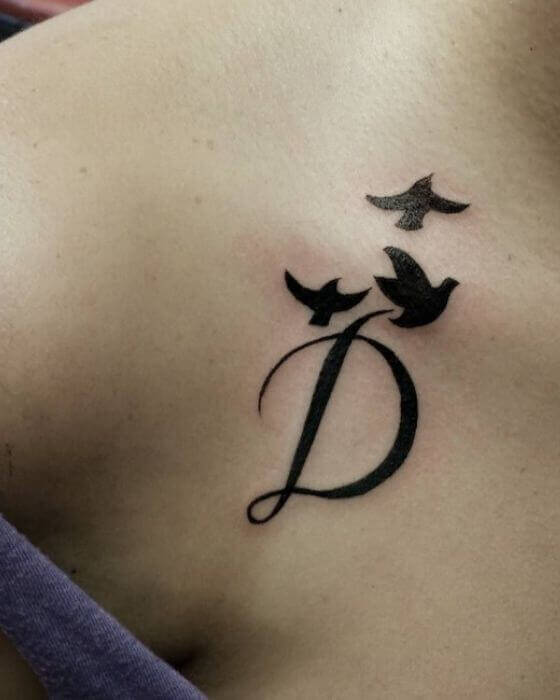 Related: 50 Most Beautiful Dove Tattoo Design With Meaning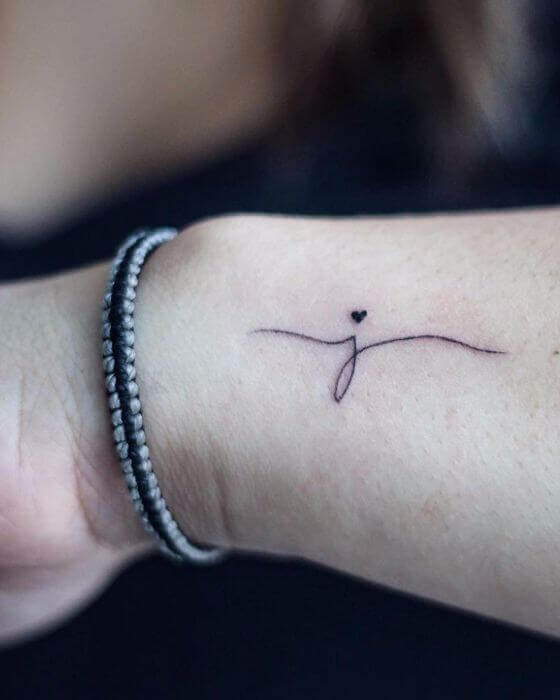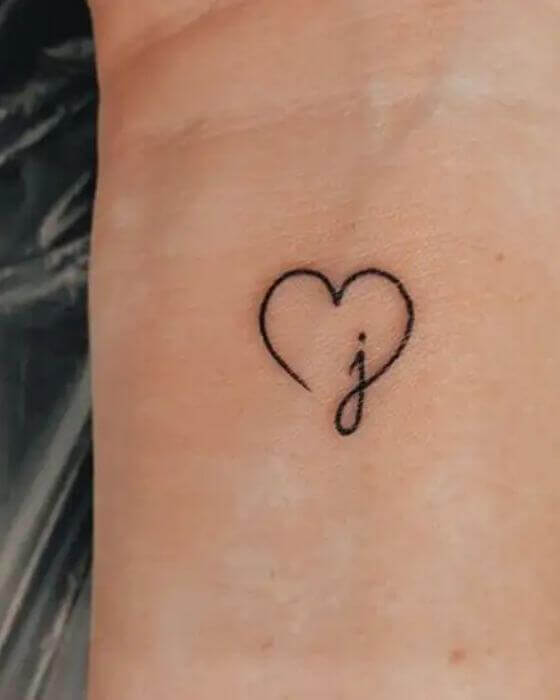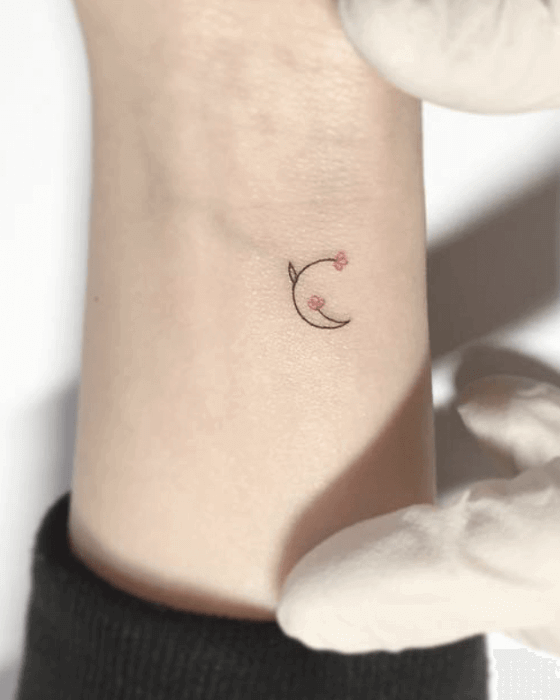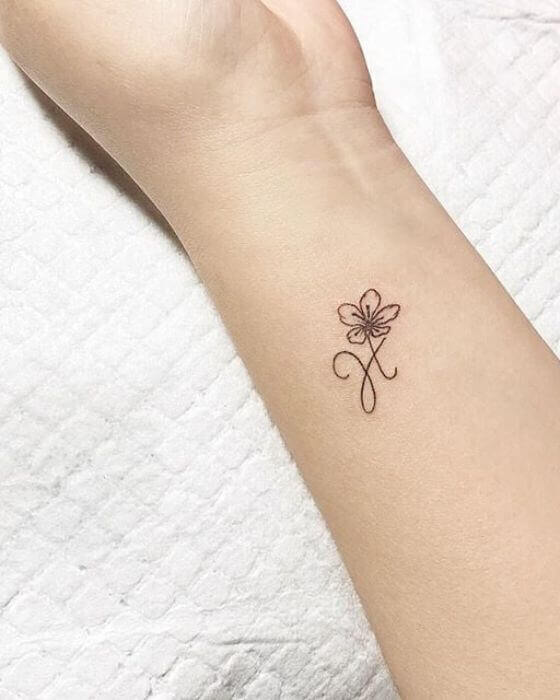 Wrapping up…
I hope you found some inspiration from these top 70 initial tattoo designs. Make sure that a professional artist only inks your initial tattoo. Professionals are knowledgeable and experienced. They can also assist you in determining the best location for your initial tattoo.
And yeah, don't miss to take good aftercare of your tattoo!!
Wear Mask, Maintain Social Distancing!! Stay Safe, Stay Healthy!!
Happy Tattooing….. ☺ ☺
Also see:
Please follow and like us: